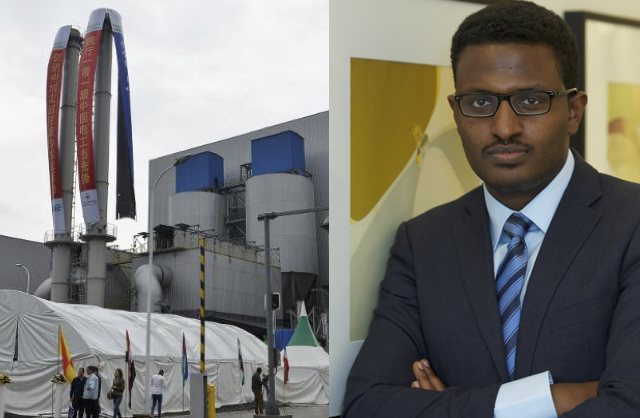 Tadias Magazine
By Tadias Staff
Published: August 23rd, 2018
New York (TADIAS) — The first waste-to-energy plant in Africa, headed by Ethiopian Co-Founder & Managing Director of Cambridge Industries, Samuel Alemayehu, was inaugurated in Addis Ababa, Ethiopia this past weekend on Sunday, August 19th. Samuel, a Stanford educated engineer, venture capitalist and a 2018 World Economic Forum Young Global Leader told CNN that "having created a facility uniquely for Africa, our goal is to duplicate it in five locations" including in Lagos, Nigeria, Kampala, Uganda, and Nairobi, Kenya to "create a renewable energy source that competes with fossil-fuel based power plants."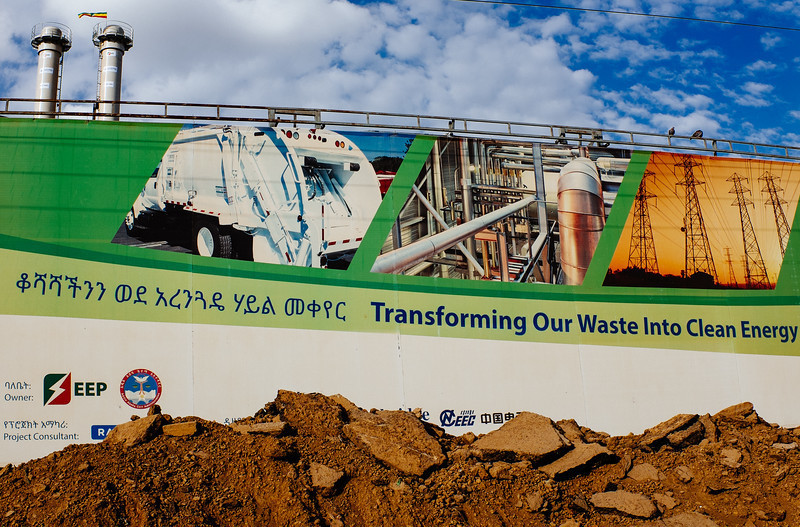 Africa's first waste-to-energy facility, Reppie, was inaugurated on Sunday, August 19th, 2018 in Addis Ababa Ethiopia (Photo Courtesy:Weforum.org/Alex Stewart)
Hailing the Reppie facility as a first on the continent, the United Nations Environment Programme (UNEP) described Addis Ababa's sprawling landfill also known as the Koshe dump site as an "urban landscape" that is "the size of 36 football pitches and attracting hundreds of waste pickers who make their living from salvaged trash." In 2017 UNEP reported that a "landslide on the dump site killed 114 people, prompting the government to declare three days of mourning."
Now Samuel Alemayehu's company has envisioned and boldly launched a new, environmentally friendly, and energy efficient way to address both the issue of waste management as well as increased generation of electricity through the Reppie project.
Samuel shares his vision for the Reppie waste-to-energy facility in this brief video below:
Producing more electricity for the national grid in Ethiopia has been a long-standing need as cities across the country continue to face frequent power blackouts. Last year in March Cambridge Industries released a YouTube video describing the capabilities of the Reppie waste-to-energy facility being built in Addis Ababa noting that "through a combustion process that converts 1,400 tons of Addis Ababa's waste each day" approximately "185 gigawatt (GW) hours of electricity" can be produced each year to meet "30% of the city's annual demand for household electricity." The Reppie facility would also help to sort metals for recycling in addition to the production of clean electricity by "utilizing two 25 megawatt (MW) steam turbines."
According to the UNEP the Reppie waste-to-energy project was developed and launched as a partnership between the Ethiopian Government, Cambridge Industries and a group of additional companies including China National Electric Engineering, and the Danish firm Ramboll.
In a World Economic Forum news article from May 2018 entitled "This African Country is Turning a Mountain of Trash into Energy" writer Alex Gray notes that "Africa is the world's fastest-urbanizing continent," which brings with it growing concerns regarding environmental pollution. Samuel Alemayehu told Gray "African cities have seen explosive growth in the past three decades and have outgrown the infrastructures planned for them," adding that Cambridge Industries seeks to "turn one of Africa's most challenging social problems, the management of waste, into a source of new wealth."
—
Join the conversation on Twitter and Facebook.