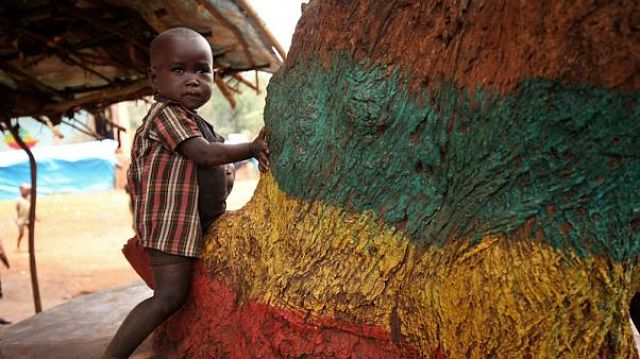 By Aaron Maasho
CHELELEKTU, Ethiopia – Shiburu Kutuyu, a 45-year-old Ethiopian maize and coffee farmer, was jolted awake by gunshots one night in June. He told his wife and seven children to flee.
They returned to find their mud-walled home had been burned down, but no sign of Shiburu. Eleven days later, fellow farmers found his body hanging from a tree, his severed limbs strewn on the ground…
A surge in ethnic violence, sometimes in the form of mob attacks, has displaced nearly 1 million people in the past four months in southern Ethiopia and is inflaming bad feeling between ethnic groups in other regions.
The violence threatens to undermine Prime Minister Abiy Ahmed's calls for unity in one of Africa's most ethnically diverse countries. It also overshadows the popular liberal measures he has announced since coming to power in April.
On Thursday, Sorri Dinka, spokesman for the Oromiya Police Commission, said authorities are taking action against individuals suspected of ethnically motivated crimes.
He mentioned the so-called "qeerroo", a term used to describe young Oromo men involved in the protest movement over the past three years that culminated in former Prime Minister Hailemariam Desalegn's resignation.
Some people who fled their homes still feel federal government and local authorities are failing to halt violence against them.
Read the full article at Reuters.com »
—
Join the conversation on Twitter and Facebook.