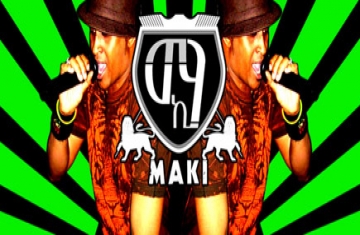 M.S.M. live Ethiopian Millenium Countdown

******************************
How to Advertise
To learn about advertising, Click Here.
******************************
Welcome back to Tadias TV!
Here is an Ethiopian Millennium song that has been making the rounds on You Tube and other music websites. It was played on 97.8 FM in Addis for the special Millennium music program.
We asked Maki Siraj (vocal) from Harlem to tell us about the Millennium Song project.
Maki: I got a call from Chachi that she wanted to do a song for the Ethiopian Millennium and asked me if I'm interested. So, I got on board and introduced to Isaac Haile Selassie and we hit it off! We decided the song will be a gift to our beloved country on her 2000 Year B.Day! Many talented artists and Musicians got involved from East and West coast, amazing musical talents: Isaac Haile Selassie who produced it, Chachi who wrote the lyrics and I am on vocal and vibes. The song was recorded in three different cities: New York, Atlanta, and California. All the music was recorded at Hughe Drive in California and all the musicians were from "The North Huntington Beach" Neighborhoods.
Credits: Chachi Taddesse (Lead Vocal), Isaac Haile Selassie (Songwriter/Vocals/Producer), Maki Siraj (Vocal), Shawn Taylor (Chief Engineer/Producer/Perc./Vocal), Pasquale DeRosa (Bass), Phil Simpkin (Guitar), Kristen Wyma(Flute), Bryan Watson (Trumpet), George Ordonez (Sax), Beza Taddesse (Backing Vocals), Joey Jonson (Backing Vocals), Kevin Bayless (Pick Guitar), Carlton Menues (Engineer-New York), Oga Otumala (Engineer-Atlanta), Tosin Bamgdose (Piano)

For advertising info, click here.