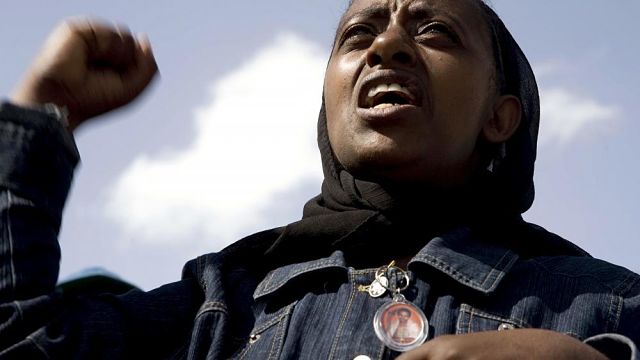 Will Ethiopia's Experiment With Ethnic Federalism Work?
When U.S. President Barack Obama visited Africa a year ago, he ended his five-day tour by visiting Ethiopia, the continent's second-most-populous country. He ­enthusiastically praised Addis Ababa for its role in regional peacemaking, most visibly in and between Sudan and South Sudan, as well for as its careful management of its diverse population; the country is home to tens of millions of Muslims and Christians, who, for the most part, live together peacefully. Obama also highlighted Ethiopia's track record as a developmental state. In the last quarter century, it has lifted millions of people out of extreme poverty, cut child mortality rates for those under five by more than two-thirds, and overseen a decline in HIV/AIDS-related deaths by more than 50 percent. With Somalia haunted by the jihadist group al Shabab, South Sudan facing an all-out civil war, and Eritrea hemorrhaging thousands of young people fleeing to Europe via the Mediterranean, Ethiopia stood out as a bastion of progress and stability.
Yet today, Western diplomats and intelligence services are scrambling to assess a series of alarming protests in Ethiopia—what activists have labeled #ethiopianprotests—that are raising questions about whether Africa's brightest growth story of the last decade is about to unravel. There have been months of demonstrations in Addis Ababa and the surrounding region of Oromia, where more than 35 percent of the Ethiopian population lives. Thousands of Oromo are contesting the unequal gains of the country's developmental programs, even in the face of live bullets. But what has really instilled a sense of crisis is the violence that has rocked the Amhara region, where long-standing tensions boiled over into the ambush of a senior federal police commander and Amhara protesters, armed with guns, fighting street battles with soldiers. Nobody knows the official body count, but at least several hundred have died over the past few months.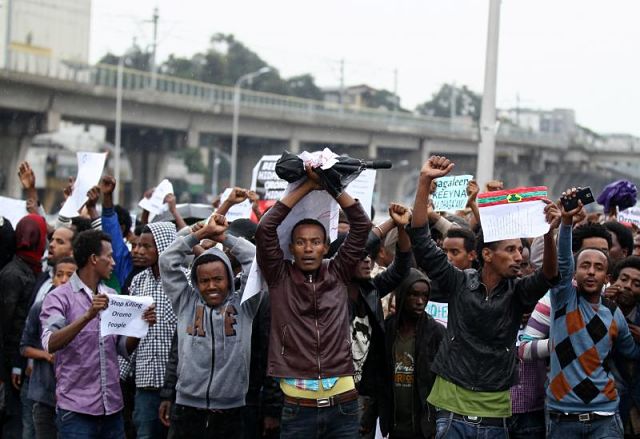 Protesters have been complaining about economic and political marginalisation. (Photos: Reuters)
Understanding the demonstrations, and their violent escalations by both security forces and protesters, requires a look at the ideology and political practices of the Ethiopian People's Revolutionary Democratic Front (EPRDF), which has governed the country since its overthrow of a military dictatorship in 1991. The protests, which are neither a new phenomenon nor uniform in their demands, revolve around the fundamental question at the heart of Ethiopian politics in both the twentieth and the twenty-first centuries: how to turn a violently built, multiethnic former empire into a modern nation-state.
Read more at Foreignaffairs.com »
—
Related:
Washington Post Editorial on Current Wave of Protests in Ethiopia
'A Generation Is Protesting' in Ethiopia, Long a U.S. Ally (The New York Times)
UPDATE: 'Nearly 100 killed' in Ethiopia Protests (BBC News)
Several dozen shot dead in weekend protests across Ethiopia (AP)
In Addis Ababa Security Forces Use Tear Gas to Disperse Protests (Reuters)
What is behind Ethiopia's wave of protests? (BBC News)
Protests in Ethiopia's Gonder City Signal Uncertain Future (VOA News)
Protest in North Ethiopian Region Signals Rising Discontent (Bloomberg)
Riots in Gonder Claim Casualties (DW Report — Jul 15, 2016)
Join the conversation on Twitter and Facebook.