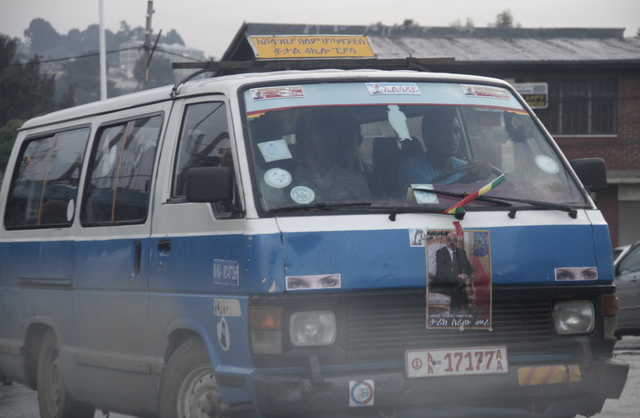 Tadias Magazine
By Tadias Staff
Updated: Monday, September 3, 2012
Addis Ababa (TADIAS) – Thousands of mourners made their way to Meskel Square in Addis Ababa on Sunday to pay their final respects to late Prime Minister Meles Zenawi. The state funeral was attended by several African heads of state and hundreds of diplomats from around the world. The U.S. delegation was led by Susan Rice, the U.S. ambassador to the U.N.
The official ceremony mourning the death of a sitting head of government was the first for the country in more than 80 years.
The PM's body was laid to rest at the Holy Trinity Cathedral, where other prominent Ethiopian political and cultural figures are buried, including former Emperor Haile Selassie. A 21-gun salute marked the end of the official ceremony for Meles' funeral.
Below are photos by Marie Claire Andrea for Tadias Magazine.
In Pictures: Nation pays final respect to late PM Meles Zenawi (TADIAS)