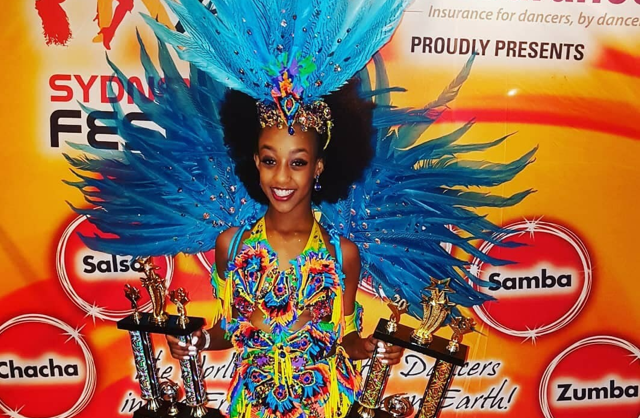 Tadias Magazine
By Tadias Staff
Published: September 7th, 2018
New York (TADIAS) — Tsehay Hawkins loves to dance and has been taking classes since she was 2 years old. Adopted from Ethiopia by an Australian family when she was 8 months old, Tsehay recently shared her passion for many types of dance including Ethiopian, Hip-Hop, Ballet, Latin and Tap with the host of Australia's Little Big Shots TV series earlier this month.
Last year she won the Australian Latin Dance Championships in the Samba Soloist Youth category.
"She is extremely proud of being Ethiopian. She has never forgotten her birth country," her parents told Tadias.
Below is a clip of Tsehay Hawkins on Little Big Shots:
—
Join the conversation on Twitter and Facebook.