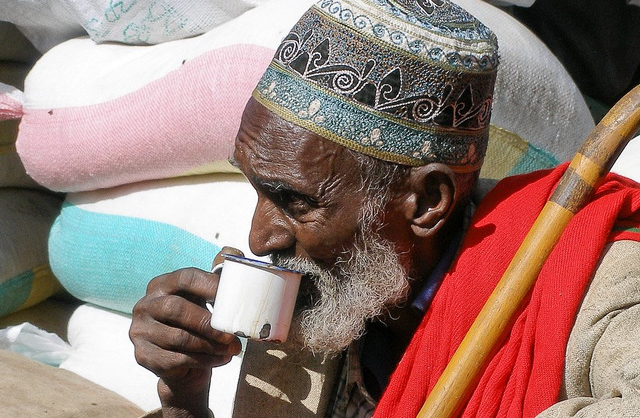 Tadias Magazine
By Tadias Staff
Published: Monday, September 9, 2013
New York (TADIAS) – Recently, according to the Ethiopian government, there is a real concern about the rise of a small, imported and militant sect that is spreading a foreign brand of radical Islam in the country. The new phenomenon of "religious extremism" has become a rally-poster issue in Ethiopia. State-sponsored media has also attempted to link the two-year old Friday protests demanding the release of jailed religious leaders as efforts supported by these same sects.
What seems to be missing from the public view, however, are independent voices that can add to the state sponsored interfaith council that is pushing only a one-size-fits-all slogan rather than seeking long term solutions.
It begs the question: How about the majority of Ethiopian Muslims? What do they want? There is a need for the government to open up the space for an all inclusive dialogue without political bias. In fact, Article 27 of Ethiopia's constitution bars the state from meddling in religious affairs. If anything the recent show of force by police against demonstrators would not bring permanent closure to this festering crisis. So far the interfaith committee has produced no viable solutions either, except to repeat and amplify selected speeches of minority religious fanatics that authorities say are becoming a major threat. Straightforward answers are hard to come by; queries by journalists remain without response.
Ethiopian religious history is an intricate recording of Christian, Jewish and Muslim citizens who have lived side by side enjoying relative freedom to worship freely. To the west of the country, the gated city of Harar is considered the 4th holiest city for Muslims and is listed as a World Heritage site. While the Kebre Negest book cites the introduction of Judaism to ancient Ethiopia through the line of King Solomon, it is an Ethiopian Christian king who saw it fit to grant asylum to the relatives of the Muslim prophet Mohammed who were fleeing religious persecution. The prophet is recorded to have said "Abyssinia is a land of justice in which no one is oppressed," and forbidding "holy war" against Ethiopia. Today the Al Nejashi mosque in the northern region of Tigray still stands as one of Islam's oldest mosques.
Given the current heated politicization of religion in the country, it may seem almost an afterthought that Ethiopia's heritage actually includes the beginning of the world's three major Abrahamic faiths. A quick scan of the last millennium by itself reveals that many empires and leaders have come and gone, but the spiritual and multicultural fabric of the Ethiopian people have remained intact.
Additional highlights are included in the following timeline, which we hope will serve as an independent and interactive historical data visualization, and as a starting point for the development of a more well-rounded backdrop to the current issue of religious freedom and its implications.
—
Join the conversation on Twitter and Facebook