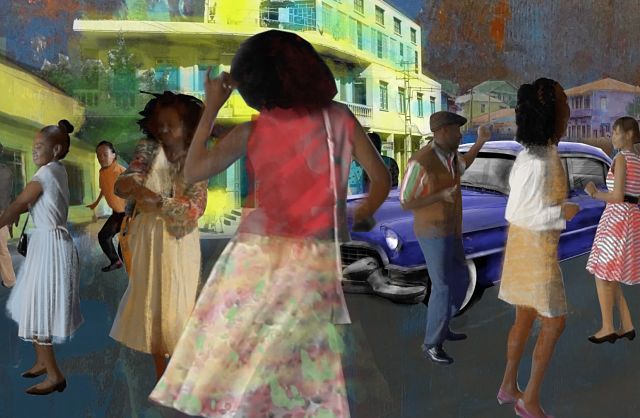 Tadias Magazine
By Tadias Staff
Published: September 13th, 2018
New York (TADIAS) — Ethiopiques–Revolt of the Soul is a new documentary that captures the exquisite sounds of the Ethiopian classics now preserved in 30 volumes of the internationally acclaimed Ethiopiques CD collection featuring some of nation's best known musicians.
The film is set to make its North American premiere at the American Museum of Natural History in New York City next month.
"The jazz-funk music that came out of Addis Ababa in the 1960s and 70s was complex, fun, original, and nearly lost to the world," notes the announcement from the Museum. "Meet the Ethiopian artists who forged this beautiful new sound and feel the passion that has gone into keeping that sound alive."
Indeed if it was not for Producer Amha Eshete, the founder of Amha Records — the first Ethiopian record label launched in the late 60s and producing more than a dozen albums and some 120 singles with legendary Ethiopian musicians — and French Music Journalist Francis Falceto, the person behind the Ethiopiques series, who tracked down Amha years later living in exile, chances are more likely that this rich and historic Ethiopian treasure would have vanished forever.
According to the movie synopsis: "In addition to Falceto and Eshete we hear from various Ethiopian musicians, including Girma Beyene, who was the pianist and arranger for the Walias Band." The film also incorporates animation "and finishes with Beyene's comeback, including live performances and recordings for 'Mistakes on Purpose,' the 30th CD in the series."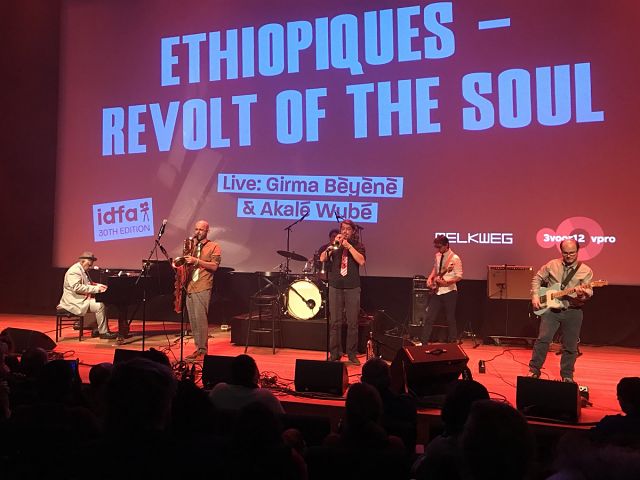 Ethiopiques, Revolt of the Soul. With live performance of Girma Bèyènè. (Photo via Twitter @MicroBioWil)
Watch: Girma Beyene live in Paris with French band Akale Wube — 2015
—
If You Go:
Ethiopiques–Revolt of the Soul North American Premiere
American Museum of Natural History
Friday, October 19, 2018 at 9 pm
Central Park West at 79th Street
New York, NY 10024-5192
Entrance: 77th Street
Click here to buy tickets
Join the conversation on Twitter and Facebook.