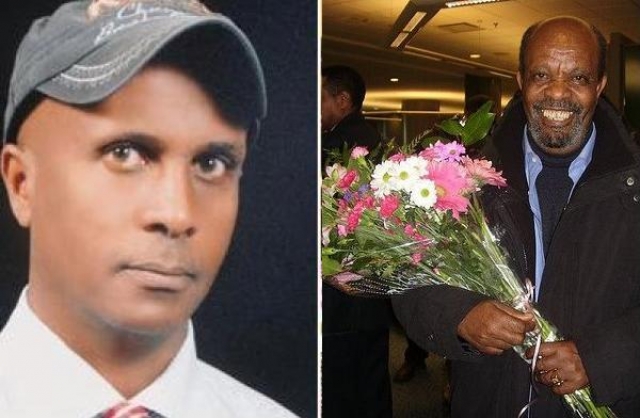 Source: Committee to Protect Journalists (CPJ)
New York, September 16, 2011 — Authorities in Ethiopia arrested two independent journalists this week on accusations of involvement in a terrorism plot, bringing the total number of journalists imprisoned since June under the country's far-reaching antiterrorism legislation to six, CPJ research shows.
On September 9, Ethiopian security forces picked up journalist Sileshi Hagos at his home, local journalists told CPJ. A contributor to the Addis Ababa-based radio station 96.3 FM, Hagos was the former managing director of the now-defunct political monthly magazine Change, which used to cover the banned political group Ginbot 7 before it was designated a terrorist organization. He is also the fiancé of journalist Reeyot Alemu, who has been imprisoned under terrorism charges since July, according to CPJ research. Authorities interrogated Hagos and confiscated his laptop shortly after they arrested Alemu, local journalists said.
On Wednesday afternoon, security forces also picked up journalist and dissident blogger Eskinder Nega, local journalists told CPJ, adding that they suspected some of Nega's latest writings, including a column criticizing the government's arrest of the famed Ethiopian actor Debebe Eshetu on terrorism charges, triggered his arrest.
"In the past four months, authorities have used sweeping terrorism laws to detain six independent journalists in an attempt to wipe out the few critical voices left in the country," said CPJ East Africa Consultant Tom Rhodes. "If the authorities have credible evidence against any of these journalists, let them present it publicly. Otherwise, they must release them."
Read more at CPJ.
—
Related:
Ethiopia Police Deny Using Anti-Terror Law to Stifle Dissent (VOA)
Watch: Ethiopian TV on the arrests under the country's antiterrorism legislation

—
Related stories:
Ethiopian Journalist Named in Wikileaks Cable Flees Country (VOA News)
15 Ethiopians Missing From All Africa Games (VOA News)
Journalist Eskinder Nega Detained In Ethiopian Anti-Terror Sweep (VOA News)
How 'war on terror' unleashed a war on journalists (CNN)
Famed Ethiopian Actor Debebe Eshetu Charged Under New Anti-Terrorism Law
4 Journalists Face Terrorism Charges in Ethiopia (VOA News)
Ethiopia Detains 29, Including Opposition Members (VOA)
Amnesty Int'l Says Delegation Expelled From Ethiopia (VOA)