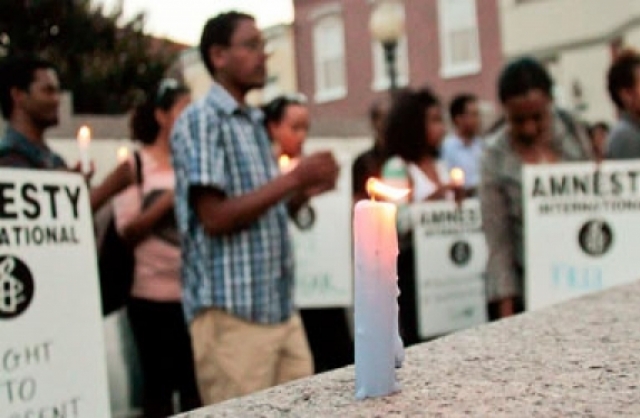 By Kassahun Addis/CPJ Guest Blogger
Writer, journalist, blogger, and free speech activist Eskinder Nega, the 2012 recipient of PEN American Center's Freedom to Write Award, lived in Washington, D.C., before returning to his native Ethiopia to start one of the country's first-ever independent newspapers. On Friday, Eskinder was back in D.C.–not physically, but as the subject of a candlelight vigil at the African American Civil War Memorial that commemorated the first anniversary of the blogger's arrest and sent the message that those jailed for peacefully exercising their right to freedom of speech are never forgotten.
This is Eskinder's ninth imprisonment in 21 years while reporting the news in Ethiopia, according to the Committee to Protect Journalists. The most recent charges against him include involvement in "terrorism"–a grave charge that prosecutors backed with a YouTube video of a public meeting where he had discussed the implications of the Arab Spring in Ethiopia. The government charged him under the country's anti-terrorism law–the same legislation he had criticized in a column five days before his arrest. In the column, Eskinder had expressed his indignation at the imprisonment of 73-year-old actor Debebe Eshetu on terrorism charges and noted that dozens of political dissidents and a handful of independent journalists jailed with him did not fit the profile of terrorists.
Remembering Jailed Dissident Blogger & Journalist Eskinder Nega (Global Voices Online)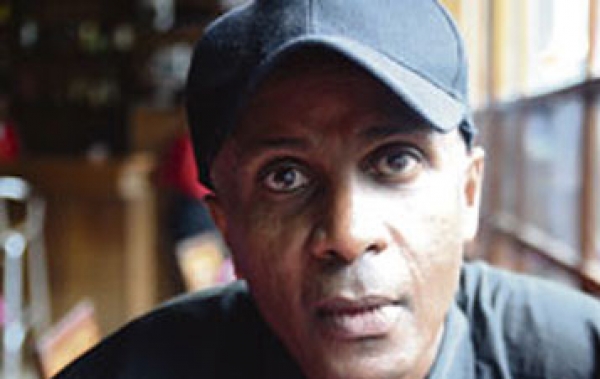 Blogger and journalist Eskinder Nega, who was given Pen America's prestigious "Freedom to Write"
award this year, is among several journalists still serving lengthy sentences on terrorism charges.
On 13 July, 2012, Ethiopia's federal court sentenced a prominent Ethiopian blogger Eskinder Nega and 23 other opposition activists to 18 years in jail for allegedly participating in terrorist activities.
Eskinder Nega is a journalist, who turned to blogging to find a breathing space online for his dissenting views, has been in a prison for a year now. 14 September, 2012 [marked] the first anniversary of his arrest. The Ethiopian online community remembers him on Facebook:
Continue reading at Global Voices Online.