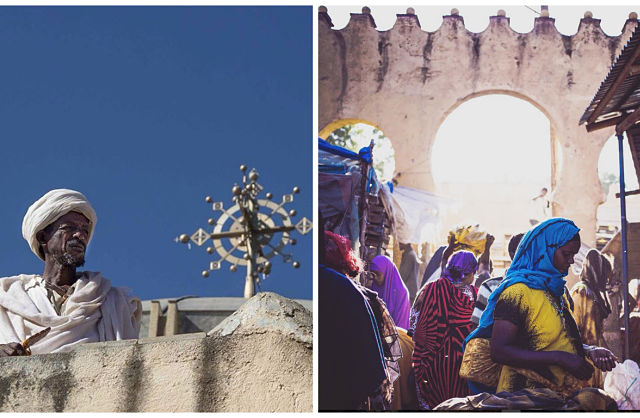 Tadias Magazine
By Tadias Staff
Updated: Wednesday, September 21st, 2016
New York (TADIAS) — There is much to reflect on Ethiopia at the moment, and a collection of thought-provoking images from Addis Ababa to Gambella, Lalibela and Harar captured by a new generation of Ethiopian photographers will be on display at the 2016 Photoville exhibition in Brooklyn this week (from September 21st to 25th).
Photoville and United Photo Industries have announced that the participating artists from Ethiopia include Eyerusalem Adugna, whose collection of portraits taken in Lalibela entitled Faithfully celebrates Ethiopia's ancient city, as well as Addis Ababa-based self-taught photographer Hilina Abebe's Humans-in-exile exhibit features camps in Gambella, Western Ethiopia populated by South Sudanese refugees. In addition, photos from Addis by Instagrammer and Getty Images grant winner Girma Berta are featured under the Getty Images Instagram Grant section.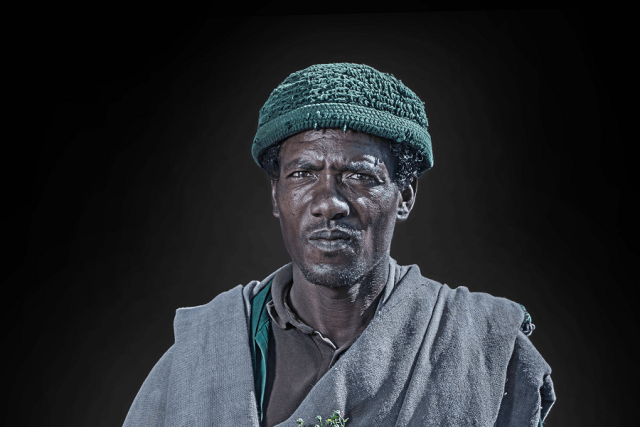 'Faithfully' taken in Lalibela by Eyerusalem Adugna
"I took these pictures in one of the biggest markets in the city of Lalibela," says Eyerusalem Adugna. "As a fashion designer and photographer, I found people that visually caught my attention." She adds: "I wanted to show colorful and stylish people in different ages. Basically, I was looking for fashion inspiration in the area, because people wear their best clothes when they go to the market."
Photoville notes that "Eyerusalem Adugna was born and raised in Addis Ababa, Ethiopia. She pursued her high school education in Ethio-Parents' School and continued studying C.A.D.D in the States. Eyerusalem is currently a fashion designer. She realized her interest in photography during the past three years and has been working on building her knowledge since then. Eyerusalem enjoys photography because she wants to document history and use it as a form of artistic communication and expression. She has participated in photo exhibitions and competitions and also works as a freelance photographer."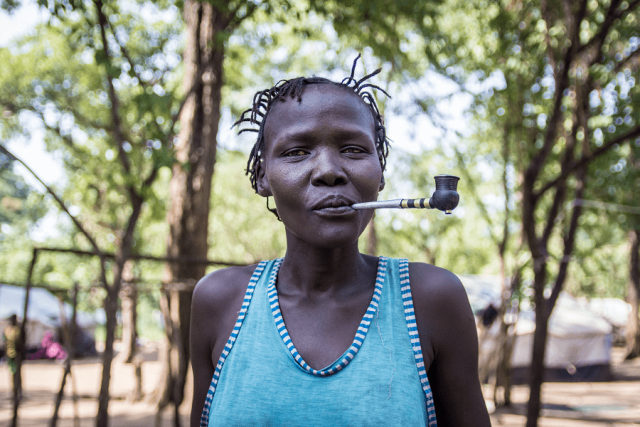 'Humans-in-exile' taken at a refugee camp in Gambella by Hilina Abebe
With "a background in journalism and communications, and a keen interest in society," photographer Hilina Abebe "hopes to combine the two with photography to spark people's interests. Hilina is inspired by the infinite potential of visual art and creativity. She strives to use the camera to tell stories that have social significance."
"When war broke out in South Sudan in December 2013, hundreds of thousands of people fled to the unknown in neighboring countries," Hilina Abebe says. "By April 2016, more than 280,000 people had taken shelter in refugee camps in Western Ethiopia. The majority are women and children." Hilina recalls: "As I walked through one of the refugee camps in Gambella, the thing that struck me the most was how normal life seemed for everyone, how they carried themselves despite their status as "refugees" and their uncertain future. This work seeks to show the everyday life of those in exile — not as boxed-in refugees in a camp, but as human beings who thrive to live."
Below are more photos by Hilina Abebe & Eyerusalem Adugna: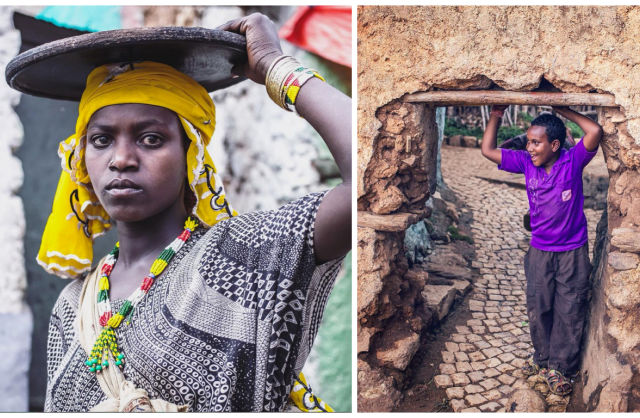 (Photos: Harrar by Eyerusalem Adugna)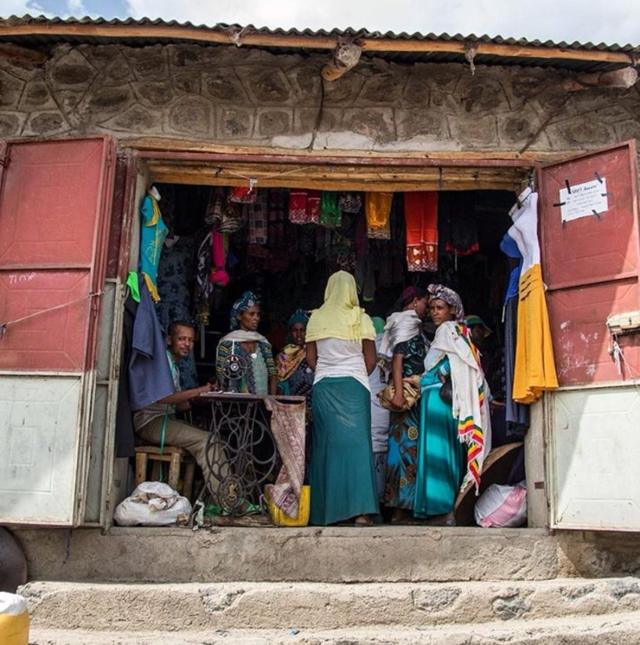 Ankober town by Hilina Abebe
—
You can learn more about the exhibition at www.photoville.com
Join the conversation on Twitter and Facebook.