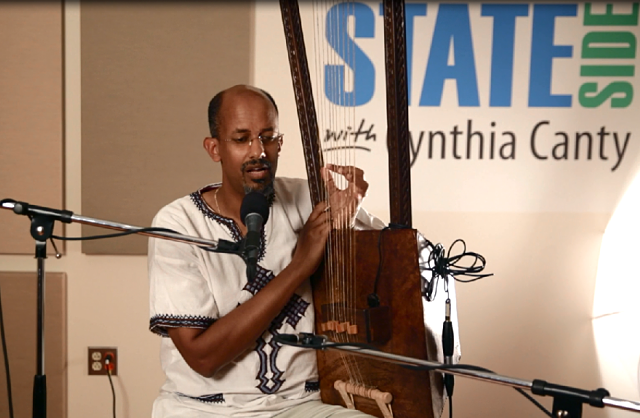 As part of our Songs from Studio East series we're exploring music that combines both contemporary and traditional music from around the globe.
Today we meet Temesgen Hussein of East Lansing. He was born and raised in Ethiopia. And he's one of just a few outside that country who plays the begena.
It's used mainly in religious festivities almost exclusively, but Temesgen is breaking with tradition and introducing the begena to contemporary music.
The buzzing sound is what makes this harp unique. Not only does the begena sound different, it looks really different.
Read more at Michiganradio.org »
—
Join the conversation on Twitter and Facebook.