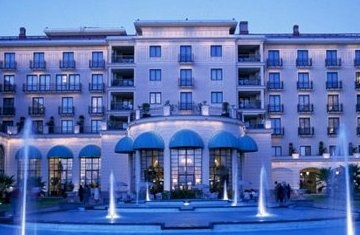 Photo: Sheraton Addis
September 28th, 2008
APA-Addis Ababa (Ethiopia) – Ethiopia on Saturday launched a new strategy that seeks to place the country among Africa's top ten in tourist attraction as citizens commemorate this year World Tourism day.
During the event, Ethiopia's Minister of Tourism, Mohammud Drir expressed disatisfaction over the low number of tourists visiting the country in spite of the wide range of attractions.
In 2008, he said the country expects around 400,000 tourists to visit the country.
He said government will rope in around 170 million dollars and expressed optimism that this number will steadily increase as a result of the strategy.
He put the number of tourists who visited Ethiopia during the past few years at around 150,000.
The recently re-erected Axum obelisk, which was returned from Italy after 67 years is among the strategies that will boost the number of tourists to the country.
Source: African Press Agency