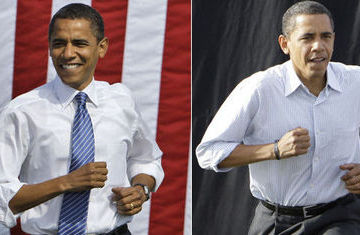 Above: President Obama will travel to Copenhagen to make a
personal pitch for Chicago to get the 2016 Olympic Games.
NBC's Savannah Guthrie reports. (Watch the video below)
Associated Press
WASHINGTON — President Barack Obama will travel to Denmark this week to support Chicago's bid for the 2016 Summer Olympics. Valerie Jarrett, a senior adviser to the president, told The Associated Press on Monday morning that Obama will leave Thursday and join his wife, Michelle, in Copenhagen, where they'll make the pitch to the International Olympic Committee. Obama would be the first U.S. president to take on such a direct role in lobbying for an Olympics event. The International Olympic Committee is meeting in Copenhagen to select a host city for the 2016 Summer Games. Chicago faces tough competition from Rio de Janeiro, Madrid and Tokyo. The IOC is scheduled to decide the site on Friday.Read more.