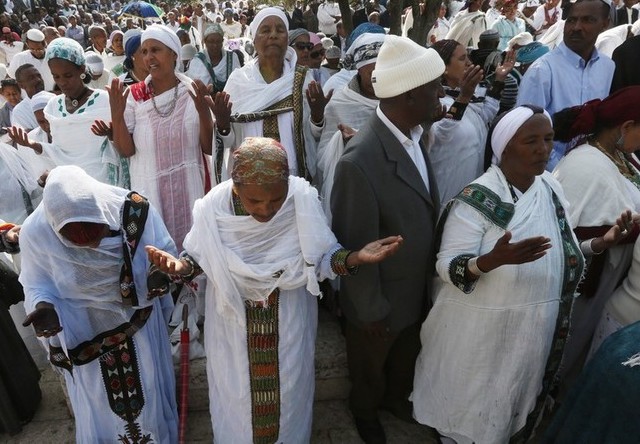 Ethiopian medical students study at Ben-Gurion University as part of exchange program.
Naomi Teshome, 23, graduated doctor in Ethiopia, ever saw a cardiac catheterization during her years in medical school. In her two months as a visiting student at Ben-Gurion University's School for International Health in Beersheba, she observed dozens of such procedures.
"I've always dreamed of having a good medical system and it gives me so much pain to see people who can't afford treatment," Teshome told The Media Line. "It makes me really sad. When I see it here, it makes me want more for my country.
This experience has given me more enthusiasm and commitment to work harder to see a better development of medicine in my country."
Teshome was one of three Ethiopian students hosted by the School for International Health just before they graduated.
Their teacher, Nebiyu Mesfin, an assistant professor of medicine from the University of Gondar, said the young doctors will join a profession that is suffering from a shortage of doctors.
"Until recently we had just 2,000 doctors for the whole country," he told The Media Line. "Our population is approaching 90 million and there was a real shortage.
Read more at The Jerusalem Post »
–
Related:
Rachel Nega: Ethiopian Doctor in Israel Breaking Barriers
Join the conversation on Twitter and Facebook.