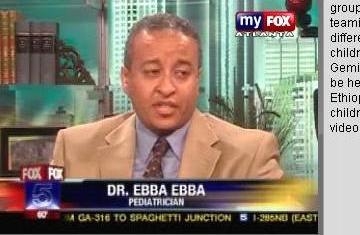 MyFOX Atlanta
ATLANTA — A group of Atlanta doctors are teaming up to make a difference in the lives of children a world away. The Gemini Healthcare Group will be heading to Addis Ababa, Ethiopia to help build a children's hospital.
Click here to watch the video at MyFOX Atlanta.
Related Tadias Stories:
GHCG Fundraiser in Atlanta to Benefit the Building of Children's Hospital in Ethiopia
Ethiopian Health Care Forum in D.C.