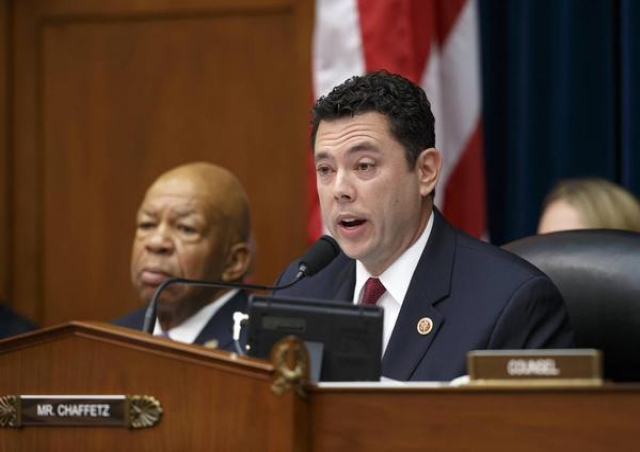 SALT LAKE CITY — Hours after a House committee grilled the Secret Service director about a major security lapse at the White House on Sept. 19, whistleblowers revealed Tuesday that an armed security contractor with prior convictions for assault and battery was allowed on an elevator with President Obama during his visit to the Centers for Disease Control and Prevention in Atlanta on Sept. 16.
"You have a convicted felon within an arm's reach of the president, and they never did a background check," Rep. Jason Chaffetz, R-Utah, told The Washington Post on Tuesday evening.
"Words aren't strong enough for the outrage I feel for the safety of the President and his family."
Obama was at the CDC to discuss the nation's response to the Ebola virus crisis. The security contractor was allowed to ride in an elevator with the president but was questioned by government agents after he refused to comply with their request to stop filming Obama with his cellphone.
Agents then questioned the guard and checked a database, which revealed his criminal history, The Washington Post reported.
"His life was in danger. This country would be a different world today if he had pulled out his gun," Chaffetz is quoted by The Washington Post.
Read more »
—
Related:
Watch: Rep. Sheila Jackson Lee on Secret Service breach: 'Heads need to roll' (MSNBC Video)
Join the conversation on Twitter and Facebook.