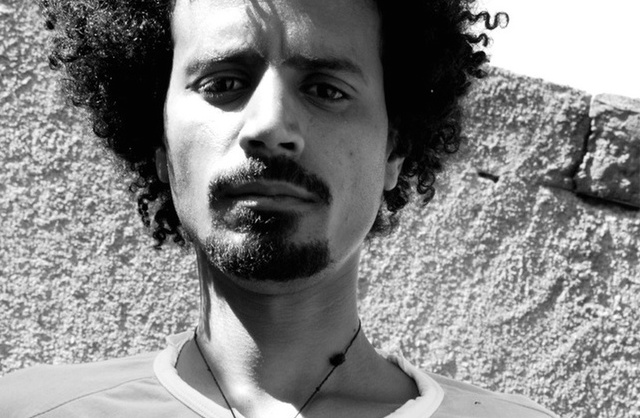 Tadias Magazine
Events News
Published: Wednesday, October 2nd, 2013
Addis Ababa (TADIAS) — LeLa Gallery in Addis Ababa is hosting a group exhibition entitled Ethereal Kremt honoring the late artist Ermias Mazengia (1977-2013). The gallery's first show of the new Ethiopian Year opens on Saturday, October 5th, and features recent works "all produced during the rainy season" by Michael Tsegaye, Dawit Abebe, Behailu Bezabih, Tesfaye Bekele, Tamrat Gezahegn, Eyob Kitaba & Ermias Mazengia.
"The exhibition sails under the banner of the 'seasonal'. As if it was possible that a norm-transcending atmospheric condition –whether meteorological, phenomenological, social or historical could be intrinsic to works of art" LeLa Gallery said in its event announcement. "As if the ornamental and the abstract, the motion and the desire, could inaugurate a visual space transforming the totalitarianism of heavy rain, dirt, mud and thunderstorm into a gesture of liberation. As if the delinquency of art could, through spacial displacement, inspire an alternative form of ethereal beauty."
The show is dedicated to Ermias Mazengia, who'se sudden, tragic death leaves a void in the art community.
—
If You Go:
LeLa Gallery Presents "Ethereal Kremt"
Opening Reception Saturday, October 5th at 3pm
Tel: + 251 11 6535506
www.lelagallery.com
Direction: From ring road direction Jimma, take the first right after the Armed Forces Hospital (old Airport) on China Embassy/ Ghana Embassy/ Swedish Clinic road – go down, pass Ghana Embassy approx. 200 mtrs make a right and follow the LeLa sign.
Join the conversation on Twitter and Facebook.