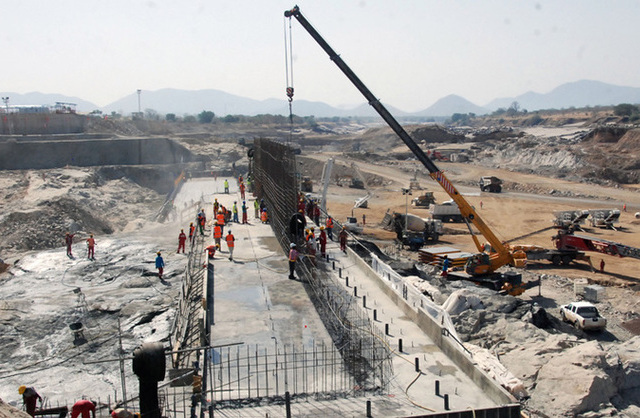 By William Davison
Addis Ababa — Ethiopia's plan to build Africa's biggest hydropower dam on the main tributary of the Nile River must address concerns that there may be flaws in the design of its foundations, a group of international experts said.
They also called for further studies on what impact the 6,000-megawatt, $4.7 billion project may have on the downstream nations of Sudan and Egypt, the International Panel of Experts said in a report e-mailed to Bloomberg News and verified by Ethiopia's Foreign Ministry. Egypt, which relies on the Nile for almost all of its water, expressed alarm about the dam when Ethiopia in May diverted the Blue Nile as part of the construction process.
"Structural measures might be needed to stabilize the foundation to achieve the required safety against sliding" of the main dam, according to the report. There are also "weak zones" in the rock that will support an auxiliary dam that need to be studied, it said.
Read more at Business Week.
—
Related:
As the Grand Ethiopian Renaissance Dam takes shape, tempers rise (National Geographic)
Hydropolitics Between Ethiopia and Egypt ( A Historical Timeline)
Visualizing Nile Data – Access to Electricity vs Fresh Water (Tadias Magazine)
Join the conversation on Twitter and Facebook.