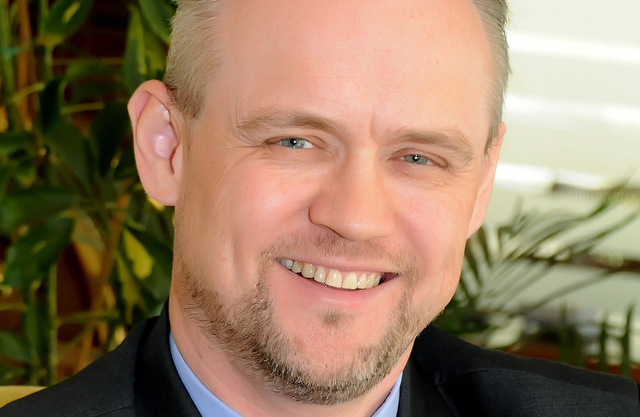 Tadias Magazine
By Tadias Staff
Published: Friday, October 3rd, 2014
New York (TADIAS) – Hilton Addis Ababa first opened its doors in 1969 with an inaugural ceremony for the ages — led by Emperor Haile Selassie who helped celebrate the launch of the hotel by hosting international dignitaries and diplomats while using the special occasion to introduce international hospitality to Ethiopia. "From that early significant opening, Hilton Addis Ababa has been part of the Addis Ababa city landscape and a leading member of the city's community for 45 years, and has proudly witnessed the capital's development into the economic powerhouse it is today" says the hotel's current General Manager Haakon Gaarder-Larsen in a recent interview with Tadias Magazine. He adds: "As one of the first international hospitality operators in the capital, Hilton Addis Ababa was in the unique position to lead the hospitality sector and has served as a standard-bearing role model for Ethiopia's evolving tourism industry, setting the standard for others to merge in to the city."
Haakon, who joined Hilton Addis Ababa in April 2013, has been working in the hospitality industry for 26 years in Europe, North America, the Middle East and Africa. "My first experience with Hilton Worldwide was in Cairo in 2007, where I joined as Director of Operations for Nile Hilton, a hotel with extensive restaurant and bar operations," he told Tadias.
Hilton Worldwide, Haakon points out, is "the pre-eminent global hospitality company" and remains "synonymous with the word 'hotel.' From inaugural balls and Hollywood award galas to business events and days to remember, a Hilton hotel is where the world makes history, closes the deal, toasts special occasions and gets away from it all. Today, the brand continues to be one of the most recognized names in the hospitality industry as an innovative, forward-thinking global leader of hospitality."
Below is our Q & A with Haakon Gaarder-Larsen, General Manager of Hilton Addis Ababa:
TADIAS: Tell us about some of the unique and historic design features of Hilton Addis Ababa (such as its amenities including a pool that is heated from natural hot springs)?
Haakon Gaarder-Larsen: Hilton Addis Ababa has many unique characteristics designed to reflect the pride we have in Ethiopia and in the capital. The building showcases the unique architectural style of the famous Ethiopian Lalibela Church, globally recognized by UNESCO as an important Historic Heritage Site. The renowned hotel swimming pool was specially designed to mirror the Lalibela Cross and is, uniquely, the only geothermal spring water pool, providing a rare and distinctive attraction for hotel visitors as well as local residents.
TADIAS: As Addis Ababa continues to grow dramatically we have also seen the rise of several high-end hotels in Ethiopia. What are some of the services that make Hilton stand out from the competition?
Haakon: Hilton Worldwide is proud to have been the pre-eminent pioneer to Ethiopian Hospitality Industry and to have encouraged other key players to join the market. As Addis Ababa has grown in size and status in the past 45 years, hospitality has become a significant contributor to the capital's economic welfare.
Another advantage of being a Hilton Worldwide hotel is the company's Hhonors loyalty program, it is really more than just a guest loyalty program. With more than 40 million members worldwide, the program goes far beyond the standard with regular, exciting update benefits for members across more than 4200 hotels in 93 countries. Ethiopia also benefits from the system, providing exposure for Addis Ababa as a prominent leisure and business destination to over 40 million potential visitors.
Hilton Addis Ababa's well known advantage is its compound, and its diverse range of restaurants and bars. From the main Kaffa House restaurant serving various Ethnic food such as Asian Cuisine, Italian, Middle Eastern, Ethiopian are few to mention our famous Gazebo Bar & Restaurant poolside restaurant is also serving a la carte menu. The hotel also offers a fully-equipped Health Club with Geothermal Pool, Massage Rooms, Sauna, Steam Room, Jacuzzi and Hair Salon for both male and female guests. We like to think we cater for all guest needs during their stay.
The hidden advantage of Hilton Addis Ababa is the hotel's fully equipped long stay apartments. With private entrance and parking, this allows an element of privacy for longer stay guests, corporate business and Embassies.
Finally, and equally important, the hotel is served by a team of well experienced and professional staff. The teams not only expect to meet guest requirements but to also anticipate their needs and there are many examples of delighted guests becoming loyal clients as a result of the difference the staff make to their stay at the hotel. Staff instinctively understand the needs of guests and know their preferences and remember the small details that make people feel so much at home when they come to our hotel.
As many have told us on different occasions they feel an attachment with Hilton Addis Ababa one way or another, some had their own or close family weddings at the hotel; others have fond childhood memories from our recreation center or just hanging out with friends, but all feel a connection as part of us. That's why the hotel has special packages for diaspora community to come and enjoy everything they remember and to create new memories.
Hilton Addis Ababa recognizes the importance of the Ethiopian key personalities and influencers for the industry, and what better way for us to welcome them back then by offering special packages at the familiar and historic Hilton Addis Ababa, which for most has been a positive part of their lives.
TADIAS: Addis Ababa also serves as the headquarters of both the African Union and UN ECA. How does Hilton Worldwide cater to the city's diplomatic and international conference needs?
Haakon: Hilton Addis Ababa has been catering to the city's diplomatic and international conference market from the first day of opening until today. With one of the largest and flexible conference spaces in the capital, we attract the vast majority of the country's high profile delegations, meetings, balls and conferences. As a Hilton Worldwide hotel, our guests know they have the support, reassurance and quality associated with one of the world's leading hospitality operators as well as the backing of a team of exceptionally experienced staff members, dedicated to ensuring that every hotel event is a successful one. Guests and event booking specialists can also enjoy the benefits of programs such as "Meeting Simplified" by Hilton. Designed for up to 25 delegates, the system encourages repeat business with an inclusive price from $1,000 and has proved a popular option for many guests.
TADIAS: When did you join Hilton Ethiopia and what was your previous professional background?
Haakon: I have been working in the hospitality industry for 26 years in Europe, North America, Middle East and Africa. My first experience with Hilton Worldwide was in Cairo in 2007, where I joined as Director of Operations for Nile Hilton, a hotel with extensive restaurant and bar operations. I then moved on to Hilton Ras Al Khaimah Resort & Spa located in the Northern Emirate of the United Arab Emirate as a Resort Manager and this led me to opening the first Hilton Garden Inn in Riyadh, Saudi Arabia, where I worked for four years. I joined Hilton Addis Ababa in April 2013 and have been enjoying every moment since.
TADIAS: Is there anything else that you'd like to share with our readers?
Haakon: We want to let readers know that any visit to Ethiopia would not be complete without a stay at the hotel that pioneered hospitality in the country. And we continue that proud legacy by welcoming guests from around the world with the highest levels of service and the philosophy that at Hilton Addis Ababa our passionate and devoted staff will always go above and beyond the typical hotel service to make it right for guests at all times.
TADIAS: Tell us more about Hilton's community involvement?
Haakon: Hilton Worldwide believes in making a difference in every community we are part of, one of the means is to provide opportunity to the next generations. Hilton Addis Ababa has been working regularly with schools like Catering and Tourism Training Institute (CTTI) to boost the future of the Hospitality industry by offering first-hand experience for students in the hotel. To support the program, we recently organized a career day to showcase the benefits to local youth of working with a major hospitality company.
We also work with the Ethiopian Red Cross Society and the National Blood Bank, with staff from Hilton Addis Ababa organizing an annual event to contribute blood and supporting the service. This year we took it to the next level by inviting our corporate customers to join us in our annual blood drive and, as a result, collected a record breaking amount. As a key member of the community, Hilton Addis Ababa organizes numerous activities through the year to help make a difference to local people and local communities.
—
Join the conversation on Twitter and Facebook.