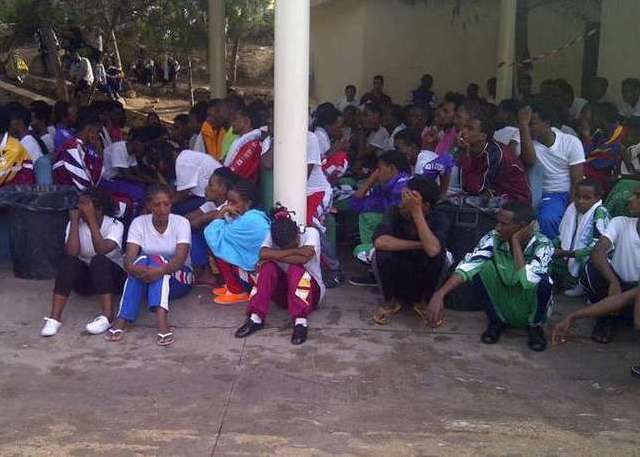 By VITTORIO LONGHI
In Europe's debate about how to deal with the flow of desperate migrants from Africa, there is an important element missing: the crisis in Eritrea. Every month almost 4,000 Eritreans flee to escape oppression, according to a United Nations special rapporteur.
A visit to Asmara, the Eritrean capital, is revealing. In the cafes you won't hear people talking about the government of President Isaias Afewerki, and in the streets you will never see a march or a demonstration. Any sign of protest is quickly crushed, and opponents of the government face immediate imprisonment and torture, often in underground jails in remote areas. There they are stuffed into metal containers where the heat is unbearable, and given little food or water. The right to trial does not exist, and those convicted have no recourse to appeal.
This oppression is eerily invisible. You won't see police officers along the sunny avenues of Asmara, nor are there soldiers around. But if you have a camera and start taking pictures, people stare and point at you. In this silent, secret system of terror, reminiscent of Soviet communism, every citizen is a potential spy.
The government in Eritrea exercises control also through the "national service," which is compulsory and open-ended for both men and women from the age of 17. It is easy to see why Eritreans will risk dangerous journeys to escape.
On Oct. 3, 2013, 366 young Eritreans drowned off the tiny island of Lampedusa. The night after the shipwreck, I watched the survivors mourn the dead. They were taken to an airport hangar to wander among long rows of dark wooden coffins, and a line of five little white coffins for the children. The weeping sounded like a howl of despair for a generation fated to live in a country where hope for a better future had been banished. It was a cry for help.
As people gathered in the main streets of Asmara after the shipwreck to view photos of the dead, the police arrived to disperse the crowd, but not before making a list of those who attended.
Read more at NYT »
—
Join the conversation on Twitter and Facebook.