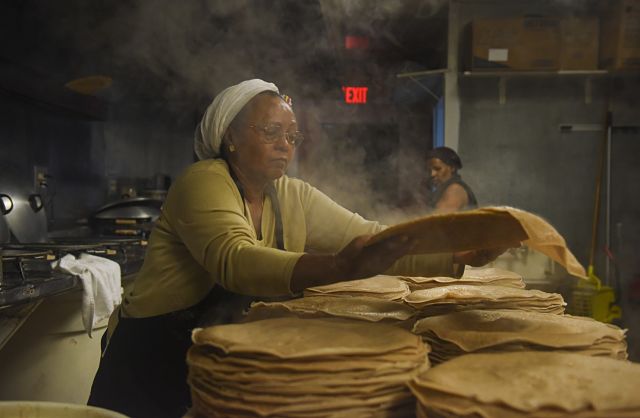 It's Saturday evening and the wait for a table at Zenebech Restaurant is 45 minutes. A crowd forms outside on one of the restaurant's last weekends in business here as a waiter jots down the names of hungry patrons on a pad of paper.
Every seat is filled, crammed with middle-aged Ethiopian men speaking Amharic and 20-somethings dressed to hit the Shaw neighborhood's trendy bars after dinner.
The authentically folksy family-owned restaurant navigated the tide of rapidly gentrifying Shaw, keeping its longtime Ethio­pian customers while introducing the neighborhood's new, deep-pocketed residents to Ethiopian cuisine. Zenebech Dessu and her husband purchased the building and opened the restaurant in 1998, back when storefronts stood vacant and the city hadn't yet invested in reopening the crumbling Howard Theatre nearby.
"When the area changed, it's been good for us," said Zenebech Dessu, 64, the restaurant's owner and namesake. "Most of my customers are American now."
In a neighborhood filled with residents who can pay more than $2,000 a month in rent, Dessu's family turned down offer after offer from interested developers over the years. But this year they decided to sell, and the restaurant, which is scouting out new locations, plans to close this month. It's a loss for the tight-knit Ethio­pian community and the restaurant's newer patrons who flock there for a $3.50 beer and a cheap sit-down meal.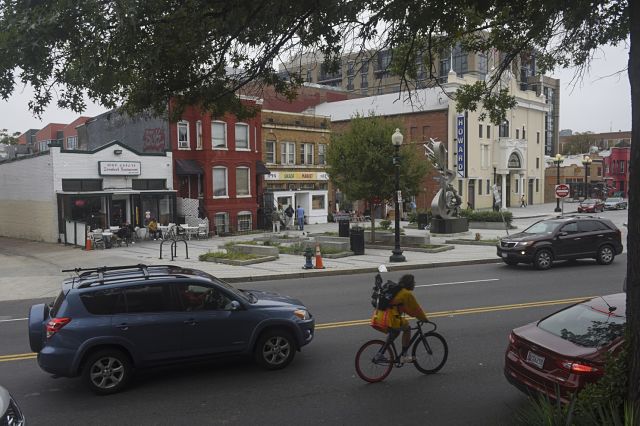 Zenebech Restaurant, left, is a popular Ethiopian eatery in the District's Shaw neighborhood. (Jahi Chikwendiu/The Washington Post)
Read more at The Washington Post »
—
Join the conversation on Twitter and Facebook.