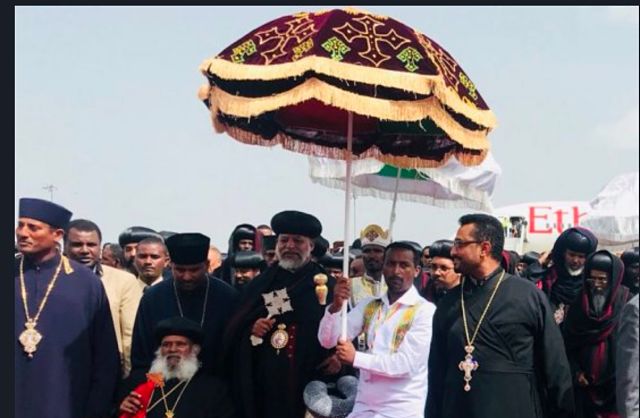 Tadias Magazine
By Tadias Staff
Published: October 4th, 2018
New York (TADIAS) — One of the major turning points signaling a new era of goodwill among Ethiopians worldwide came in late July this year when a peace and reconciliation agreement was announced that ended the nearly three-decade-old separation between the exiled synod of the Ethiopian Orthodox Tewahedo Church and the synod in Ethiopia.
Shortly thereafter Abune Merkorios, Ethiopia's fourth Patriarch, returned to his country on August 1st after 27 years in exile. He was welcomed home with a memorable state reception at Addis Ababa airport, which was televised live.
Members of several Ethiopian churches in New York and surrounding states are organizing a "Peace and Reconciliation Day" event this month on October 13th to celebrate this historic achievement in a day of prayer and thanksgiving at the Besrate Gabriel Ethiopian Orthodox Church in New Jersey.
>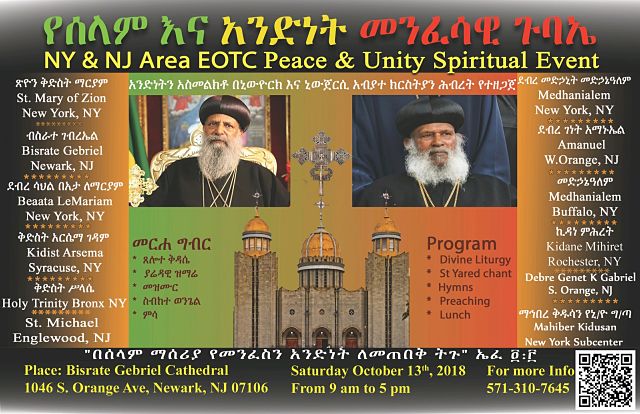 –
If You Go:
Peace and Reconciliation Day Celebration
Saturday, October 13th, 2018 from 9:00 am to 5 pm
Besrate Gabriel Ethiopian Orthodox Church
1046 S. Orange Ave
Newark, New Jersey
More info: 571-310-7645
Join the conversation on Twitter and Facebook.