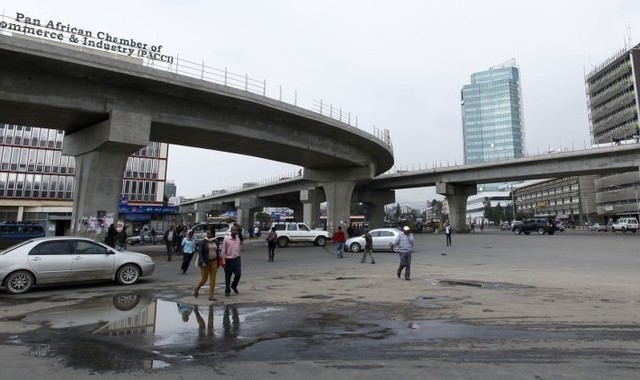 By Boby Michael
Despite Ethiopia's achieving robust economic growth, while keeping inflation below 10% and improving social indicators, the International Money Fund says the country must now replace its public sector-led growth strategy with a private investment-led model for sustainable growth.
"The sustainability of the current public sector-led growth strategy was threatened by several downside risks – including external financing of the public investment programme, declining prices for export commodities, and weather-related shocks," IMF said. "Mitigating these risks will necessitate greater policy coherence and appropriate structural reforms going forward, to help shift the balance toward private sector-led, sustainable growth."
IMF agreed that Ethiopia's macroeconomic performance continues to be strong, with robust economic growth supported by higher agricultural production and large public sector and foreign direct investments.
Inflation remains contained and the fiscal stance at the general government level is cautious, although public enterprises continue to provide an expansionary impulse, IMF said.
Public and publicly guaranteed external debt is estimated to have increased to about 23% of GDP from 20.5% in 2012/13, the Fund said.
IMF said tight monetary policy has supported achieving the National Bank of Ethiopia's (NBE) inflation objective in 2013/14. Base money, the nominal anchor of monetary policy, increased by 17.5% in April 2014, driven mainly by claims on the government.
The current account deficit is estimated to have widened from $2.8bn (£1.7bn, 6% of GDP) in 2012/13 to $3.5bn in 2013/14 (7.1%). It was financed largely by concessional and non-concessional inflows as well as by foreign direct investment (FDI
Read more at ibtimes.co.uk »
—
Join the conversation on Twitter and Facebook.