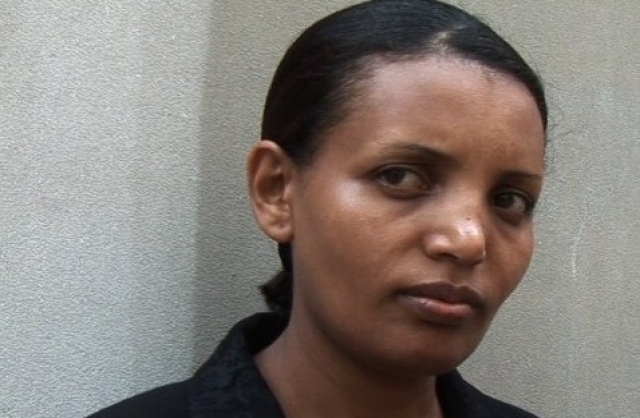 By Barry Malone
Wed Oct 6, 2010
ADDIS ABABA (Reuters) – Ethiopia released the country's most prominent opposition leader from jail on Wednesday, four months after the government's landslide win in elections criticised by Western powers.
Birtukan Mideksa, a former judge, is the leader of Ethiopia's biggest opposition party, Unity for Democracy and Justice. She left Kaliti prison in Addis Ababa with her daughter and mother.
Her car slowed to a crawl as about a thousand supporters lined narrow streets decorated with flags and posters near her home on the outskirts of the capital.
Supporters, some in T-shirts bearing her image, chanted and sang "Birtukan is our Mandela" and "No government is stronger than God" as they threw flowers on a red carpet that marked out the last few hundred metres to her house.
Government opponents say she was jailed because she was a threat to the ruling Ethiopian People's Revolutionary Democratic Front (EPRDF) at the May 23 election, which gave Prime Minister Meles Zenawi another five-year mandate. The government denies that. Read more.
Related:
Ethiopian Opposition Leader's Release: For Show? (Time)
Senior Opposition Leader in Ethiopia Is Released From Prison (AP via The New York Times)
Prominent Ethiopian Opposition Leader Released From Prison (Voice of America)
Video: Ethiopian Television news report on Birtukan Mideksa's release

Source: Nazret.com.
Top opposition leader Birtukan Mideksa released Wednesday Oct 6, 2010

Source: Ethiomedia.com
Photos: Ethiopian opposition leader Birtukan Mideksa freed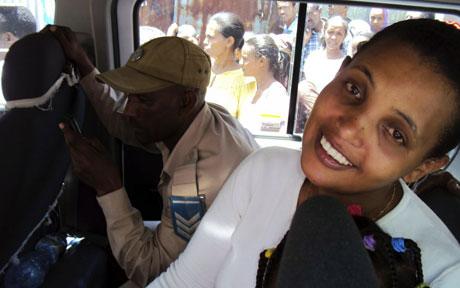 Birtukan Mideksa speaks to reporters from the window of a prison van after
being freed from prison in Addis Ababa. (Photograph by REUTERS)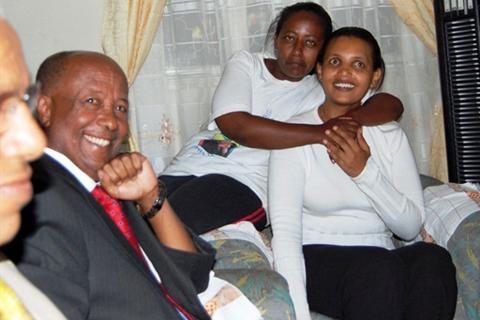 Ethiopian opposition leader Birtukan Mideksa (R) returns home to her family (AFP)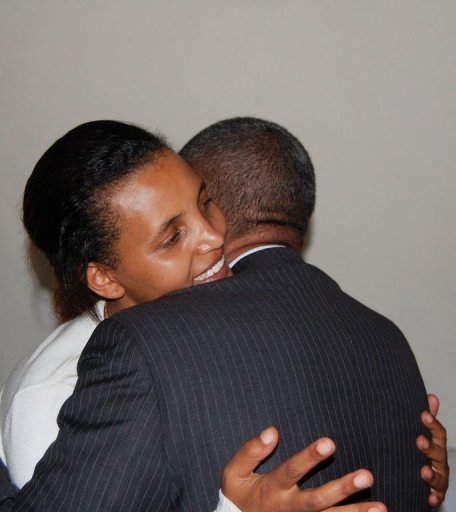 Birtukan Mideksa had been in prison since December 2008 (AFP)
Cover image via Ethiopian Review Photo Gallery.