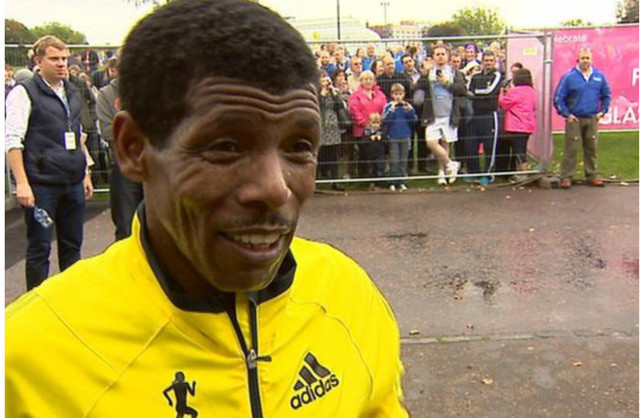 By Keir Murray
Scotland — The 40-year-old Ethiopian, in his first appearance in Scotland, crossed the line in 61 minutes nine seconds, a record for the annual half-marathon.
Three Scots finished in the first four of the women's race.
Leeds-based Susan Partridge beat Freya Ross to the line, with Kenya's Pauline Wanjiku third and Steph Twell fourth.
Olympian Katherine Grainger set the 23,000 runners under way from George Square in the city centre, with the start delayed by about 20 minutes.
Kenya's Joseph Birech had been aiming to become the first man to win three successive Great Scottish Run titles but it was Gebrselassie, 28-year-old Bett and Moroccan-born Ayad Lamdassem, 32, who soon moved clear of the field.
Having led the way for the first 5km, Gebrselassie invited the others to take their turn at the front.
Read more at BBC News.
—
Join the conversation on Twitter and Facebook.