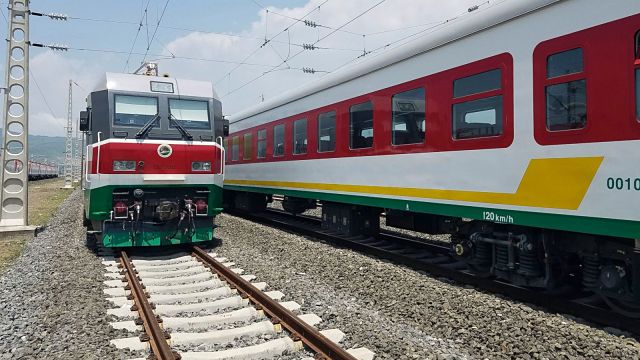 THE ASSOCIATED PRESS
By ELIAS MESERET
Ethiopia's New Coastal Rail Link Runs Through Restive Region
ADDIS ABABA — The timing was uncomfortable. One of Africa's best-performing economies on Wednesday launched its latest massive infrastructure project, a railway linking the landlocked country with a major port on the Gulf of Aden. But it came just days after dozens were killed in anti-government protests in the region the railway runs through.
The new line between Ethiopia and the small coastal nation of Djibouti, the portal for almost all of the country's imports, is one of several high-profile projects that have attracted Chinese and Turkish investors, among others, as foreign investment climbed to more than $2 billion last year.
But Sunday's deadly stampede again brought international attention of another kind.
Anger in the Oromia region began a year ago, against a government plan to take farmland and incorporate it into the capital, Addis Ababa, to help shift the largely rural country's economy from agriculture to manufacturing. The plan was dropped, but the protests have widened to demand wider freedoms and the release of detained activists and journalists.
The unrest has disrupted the country's business boom: In some cases, both foreign and local companies have been targeted by protesters who have accused them of government ties. On Tuesday, Oromia's regional government said protesters attacked a cement factory owned by Nigeria's richest man, multibillionaire Aliko Dangote, in response to Sunday's deadly stampede.
—
Join the conversation on Twitter and Facebook.