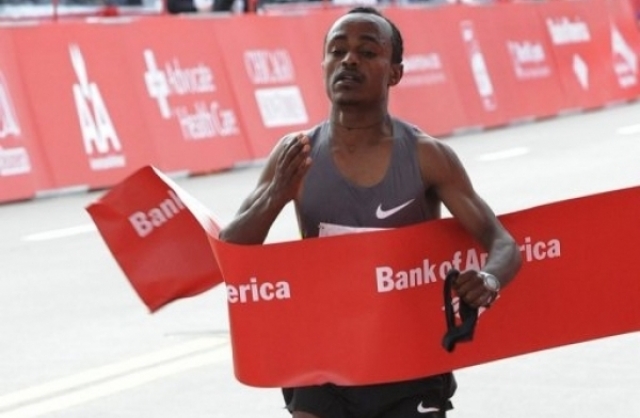 The New York Times
By BEN STRAUSS
CHICAGO — Tsegaye Kebede crossed the finish line at Grant Park on Sunday with his country on his mind. He raised his arms, gave thumbs-up to the crowd and took in the applause as he became the first Ethiopian man to win the Chicago Marathon, setting a course record in the process.
"It was a great day for us, for Ethiopia especially," Kebede said. "It's very important for us."
Continue reading at The New York Times.
—-
Tsegaye Kebede Looking for Breakthrough in Chicago Marathon (Chicago Tribune)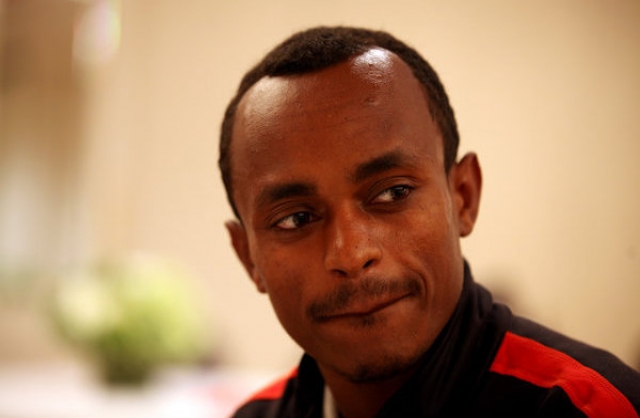 Tsegaye Kebede, runner-up in epic battle with Wanjiru of Kenya in 2010, could become first Ethiopian man to win Sunday's Chicago Marathon. (Photo: Nancy Stone/Tribune )
By Philip Hersh, Chicago Tribune reporter
Tsegaye Kebede has some big marathon wins: London, Paris, two in Fukuoka, Japan. The 25-year-old Ethiopian also has won bronze medals at the Olympics and world championships. But the races Kebede considers the best of his career were two he lost in foot-to-foot, heart-to-heart combat over the last six miles against the late Sammy Wanjiru of Kenya. The first was in London in 2009, when Wanjiru won by 10 seconds. The second was in Chicago in 2010, when the margin was 19 seconds but the competition even fiercer.
Kebede, among the favorites in Sunday's Bank of America Chicago Marathon, enjoyed the thrill of battle more than the joy of winning in a rout, as he had three times.
Continue reading at Chicago Tribune.
—-
Related:
Life and Death, Risk and Investment, and Surviving the Chicago Marathon (Forbes)