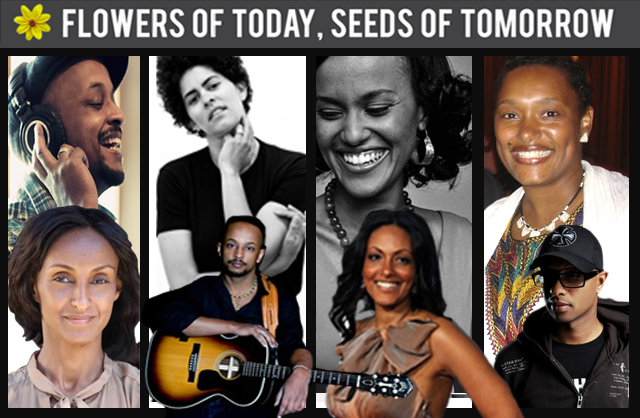 Tadias Magazine
By Tadias Staff
Updated: Tuesday, October 9, 2012
New York (TADIAS) – Novelist and writer Dinaw Mengestu, winner of the 2012 MacArthur Foundation's "genius grant," is one of several Ethiopian-Americans highlighted in an upcoming coffee table book by California-based Tsehai Publishers. The publication documents the professional success of first and second generation Ethiopians in the United States and the Diaspora.
Additional features include entrepreneurs, artists, authors, musicians, and scientists such as Dr. Sossina M. Haile, Professor of Materials Science and Chemical Engineering at California Institute of Technology and an expert in materials science and fuel cells; Dr. Zeresenay Alemseged, Director and Curator of the Department of Anthropology at the California Academy of Sciences and the paleoanthropologist who discovered the 3-year-old Selam (nicknamed Lucy's baby), which lived 3.3 million years ago in Ethiopia and is considered the earliest known such fossil excavated in the history of Paleontology; Dr. Dagmawi Woubshet, Assistant Professor of English Literature at Cornell University; as well as chef Marcus Samuelsson, artist Julie Mehretu, Grammy-nominated singer and songwriter Wayna (Woyneab Miraf Wondwossen), and Grammy-nominated musician and philanthropist Kenna (né Kenna Zemedkun), who in 2010 led a group of celebrity friends to climb Mount Kilimanjaro in order to raise awareness about the international clean water crisis.
"The book is an attempt to change global perception of Ethiopia by focusing on the many accomplishments of successful younger Ethiopians living throughout North America and Ethiopia today," said Elias Wondimu, the book's Publisher and Editorial Director. "These individuals are the sons and daughters, and younger siblings of those who lived through the 1970s Ethiopian political turmoil. By focusing on these individuals, we want to tell their parents' story of resilience and share with the world the proud heritage that they commonly inherit as Ethiopians."
Elias said the book's working title, Yezare Abebawoch: Yenege Frewoch, is borrowed from the famous line by the former Ethiopian television children show host Tesfaye Sahlu. "In his infinite wisdom each time before telling a story, Ababa Tesfaye used to address his captive television audience — the children of yesteryear's — as 'flowers of today, seeds of tomorrow,'" he said. "The book focuses on these individuals who are doing beautiful work today, creating seeds for an even more wonderful future. It is the flowers of today that create the seeds of tomorrow. We are also trying to inspire Ethiopian children with these stories."
—
Tsehai Publishers is seeking public funding for the book via Kickstarter, an online funding platform. Click here to learn more and support the project.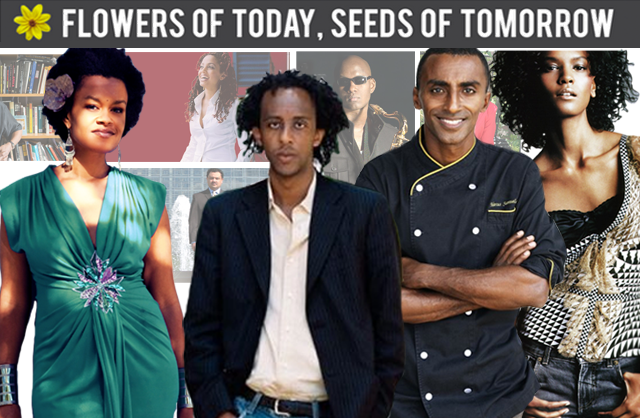 Image credit: Tsehai Publishers.
—
Join the conversation on Twitter and Facebook.