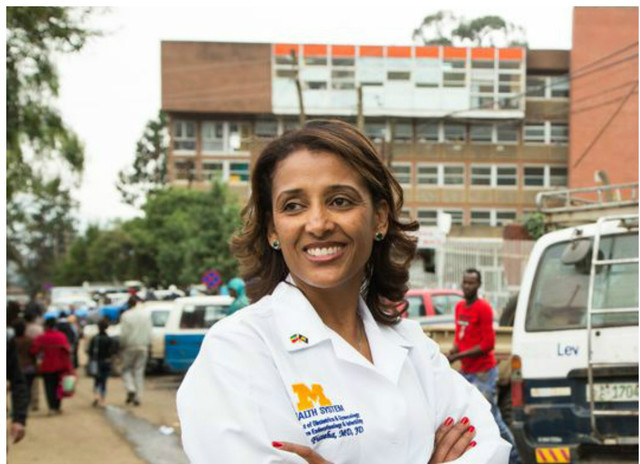 Press Release
ANN ARBOR, Mich. — With a $25 million grant from an anonymous donor, the University of Michigan will begin training doctors in Africa in reproductive health services not widely available to many women living in remote areas of the continent.
The grant will allow faculty at the U-M Department of Obstetrics and Gynecology to create a center for reproductive health training in order to increase the number of health professionals equipped to provide life-saving reproductive health care, especially to women whose families are poor.
"Every day, women across the globe are dying and suffering from poor health outcomes because they don't have access to high quality, comprehensive reproductive health care," says Senait Fisseha, M.D., J.D., the center's director. Fisseha, who was born in Ethiopia, is a reproductive endocrinology and infertility specialist at the U-M Health System.
"We are overwhelmingly grateful for this extraordinary grant that allows us to build on our strong foundation of global reproductive health programs and continue to pursue a longtime dream to provide all women a full scope of high quality reproductive health care when and where they need it."
Video: $25 M grant backs U-M project to curb maternal deaths in Ethiopia (UM Health System)

—
Related:
Ethiopia most successful in Africa at cutting maternal deaths – NGO
Join the conversation on Twitter and Facebook.