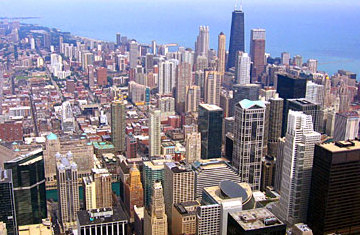 NYT
By JOHN LELAND
Published: October 8, 2008
Law enforcement officers in Chicago will no longer evict residents from foreclosed properties, Sheriff Thomas J. Dart of Cook County announced Wednesday.
The department was on pace to conduct 4,700 foreclosures this year, nearly triple the number from two years ago, Sheriff Dart said.
Housing advocates said that they thought the measure was the first of its kind, but that in recent years, several sheriffs and judges around the country had taken other steps to slow foreclosure proceedings, like requiring lenders to produce titles proving they owned the properties in question. In Philadelphia this year, Sheriff John D. Green temporarily suspended sales of foreclosed properties.
Sheriff Dart said he took the measure because an increasing number of the residents being evicted were renters who might have been dutifully paying their rent, and might have had no knowledge that the owner was behind on the mortgage. Read more.