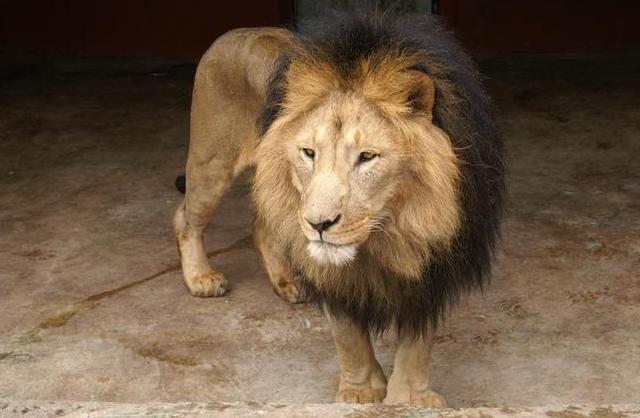 October 11th, 2012
A team of international researchers has provided the first comprehensive DNA evidence that the Addis Ababa lion in Ethiopia is genetically unique and is urging immediate conservation action to preserve this vulnerable lion population.
While it has long been noted that some lions in Ethiopia have a large, dark mane, extending from the head, neck and chest to the belly, as well as being smaller and more compact than other lions, it was not known until now if these lions represent a genetically distinct population.
The team of researchers, led by the University of York, UK, and the Max Planck Institute for Evolutionary Anthropology, Germany, has shown that captive lions at the Addis Ababa Zoo in Ethiopia are, in fact, genetically distinct from all lion populations for which comparative data exists, both in Africa and Asia.
The researchers compared DNA samples from 15 Addis Ababa Zoo lions (eight males and seven females) to lion breeds in the wild. The results of the study, which also involved researchers from Leipzig Zoo and the Universities of Durham and Oxford, UK, are published in the European Journal of Wildlife Research.
Principal Investigator Professor Michi Hofreiter, of the Department of Biology at the University of York, said: "To our knowledge, the males at Addis Ababa Zoo are the last existing lions to possess this distinctive mane. Both microsatellite and mitochondrial DNA data suggest the zoo lions are genetically distinct from all existing lion populations for which comparative data exist.
"We therefore believe the Addis Ababa lions should be treated as a distinct conservation management unit and are urging immediate conservation actions, including a captive breeding programme, to preserve this unique lion population."
Click here to read more at Science Daily.
—