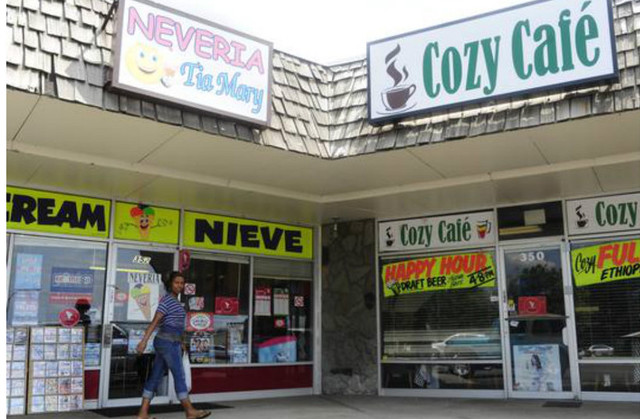 By Bruce Finley
A metro Denver man accused of being a notorious prison guard who tortured and killed political prisoners in Ethiopia was convicted of immigration fraud Friday in federal court.
U.S. government prosecutors made the case that Kefelgn Alemu Worku lied about his past and stole another man's identity to come to Colorado in 2004 as a refugee and then gain citizenship.
The case has emerged as a beacon for refugees from Ethiopia, Rwanda and other countries where atrocities happened who now are trying to expose fellow immigrants they suspect were criminals back home. Federal authorities have jailed another Ethiopian, in Atlanta, whom they suspect of committing atrocities.
The conviction in Denver has "opened the door" for uncertain and sometimes haunted immigrants seeking justice in the United States, said Samuel Ketema, 53, who received a tip that led to the confrontation of Alemu Worku, widely known as Tufa, outside the Cozy Cafe in Aurora.
"We know of many. They participated in atrocities. But we didn't have any evidence, like for this case. But some day we will get them. Now we know what to do."
Read more at The Denver Post.
—
Witness in US Trial Says Man Tortured Prison Inmates in Ethiopia in 1970s
ASSOCIATED PRESS
DENVER – A trial witness has identified an Ethiopian immigrant living in Denver as a prison guard who tortured and killed inmates in Ethiopia in the 1970s.
The testimony came in federal court Thursday in the trial of Kefelgn Alemu Worku. He's charged with immigration violations and identity theft.
Prosecutors say he lied on immigration forms when he denied committing political persecution.
If convicted, he faces up to 12 years in prison. He hasn't been charged in Denver with any crimes related to prison abuse.
Worku has acknowledged using a false name to gain admission to the U.S. but denies the torture allegations.
The Denver Post reports (http://tinyurl.com/m5bxre9 ) the witness claims she was an inmate at the prison and saw Worku shoot and kill two other inmates, teenage boys.
—
Related:
Victim of Ethiopia's Red Terror testifies that man on trial was brutal (Denver Post)
Trial for Ethiopian Prison Guard Suspected of Torture, Mass Murder Begins (Denver Post)
Join the conversation on Twitter and Facebook.