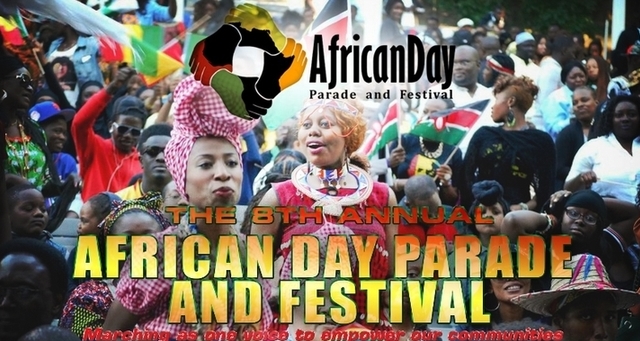 Tadias Magazine
By Tadias Staff
Published: Monday, October 13th, 2014
New York (TADIAS)- The Ethiopian Community Mutual Assistance Association (ECMAA) in New York City is calling on Ethiopians residing in the metropolitan NYC area to participate in the 2014 African Day Parade & Festival, which will be held uptown this coming weekend. "ECMAA has registered to participate in the parade. We invite all Ethiopians and Ethiopian Americans residing in NYC metropolitan area to come out wearing traditional clothes and participate in the parade," the organization announced. "ECMAA believes participating in this parade will provide us an opportunity to increase our visibility, share our culture, tradition and history with the larger New York City community."
The organizers of Africa Day in New York City will hold the African Day Parade & Festival in Harlem on October 19, 2014. The parade will start at 12 noon from 134 street between 7th Ave and Lennox to 122nd street (along Malcolm X Boulevard-Lennox Avenue).
Per the organizers: "The 8th Annual Parade & Festival calls upon government, private, civic sectors to come together to enact a social contract with African communities in the United States, spearheading projects that emphasize community and development and empowerment. The Parade & Festival honors the accomplishment of Africans across the globe, while forging new partnerships in the African Diaspora."
–
If You Go:
More information at www.africandayparade.org.
Join the conversation on Twitter and Facebook.