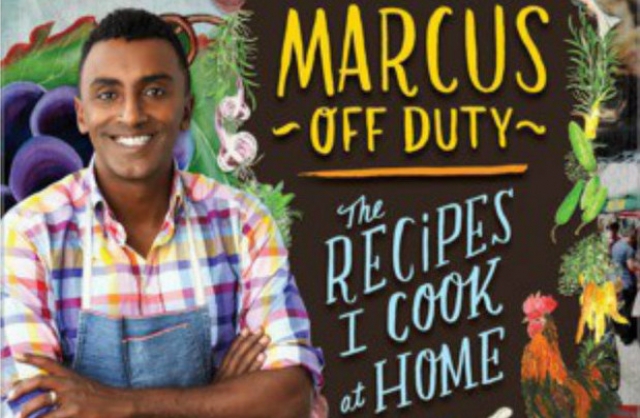 By Anahad O'Connor
The chef Marcus Samuelsson has a rule: No matter where he is in the world, he has to exercise at least four times a week.
Often that means he runs. Running is how Mr. Samuelsson clears his mind, mulls over projects and thinks up new recipes. It is a process that has apparently served him well.
Mr. Samuelsson, who was born in Ethiopia and raised in Sweden, rose to fame in the food world as the executive chef of Aquavit. He is a best-selling author, winner of the show Top Chef Masters, and owner of the Harlem restaurant Red Rooster.
Mr. Samuelsson's latest project is a new cookbook, "Marcus Off Duty: The Recipes I Cook at Home." The book is a collection of recipes – many of them inspired by his travels across America – that he uses in his own kitchen, where he cooks for his wife, friends and family.
Recently, I caught up with Mr. Samuelsson in Harlem, where we talked about his approach to food and health. Mr. Samuelsson let me tag along on one of his workouts in Marcus Garvey Park, then whipped up a recipe from his new book: quinoa with broccoli, cauliflower and toasted coconut.
Here are edited excerpts from our conversation, along with the recipe for his quinoa dish, which was both healthy and tasty.
Read the Q & A and watch video at NYT »
–
Join the conversation on Twitter and Facebook.