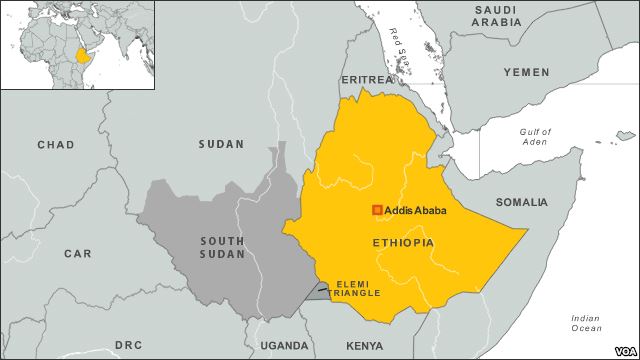 October 15, 2014
The U.S. embassy in Ethiopia is warning of a possible terrorist attack in a part of the capital, Addis Ababa.
The embassy says it has received reports that Somali militant group al-Shabab intends to target Bole, a southeastern district of the city.
An embassy statement says the location of the alleged possible attack is not known but says "restaurants, hotels, places of worship, supermarkets and shopping malls in the Bole area should be avoided until further notice because they are possible targets for a potential imminent terrorist attack."
It also advises U.S. citizens to avoid large crowds and places where both Ethiopians and Westerners often go.
Ethiopia is one of several African countries that have troops in Somalia fighting al-Shabab.
The militant group has suffered reversals, including the recent death of its leader in a U.S. drone strike, but continues to launch deadly attacks.
Last year, an al-Shabab attack on a mall in Nairobi left at least 67 people dead.
Twice this year, the group has attacked the Somali presidential palace in Mogadishu.
—
Join the conversation on Twitter and Facebook.