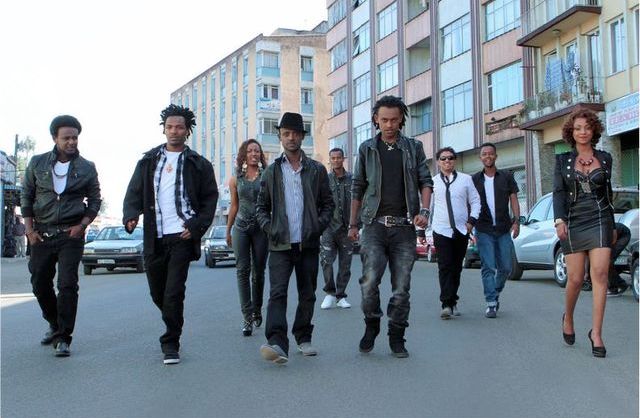 Tadias Magazine
By Tadias Staff | Art Talk
Updated: Thursday, October 18, 2012
New York (TADIAS) – You may remember the new Ethiopian rock band Jano from our interview over the summer with their producer Bill Laswell who told us that he is convinced that the ten-member ensemble that fuses distinctly Ethiopian sounds with heavy guitar, will be the next big musical act on the world stage to come out of the country. Laswell had promised an unconventional marketing strategy to introduce the group to outside audiences.
"It will come as a word-of-mouth and not so much as a marketing distribution build up how America does things, but more to do with getting that interest to communities," Laswell had said. "I think it will start in the Ethiopian community and hopefully it will build into what the world calls the 'World Music' genre, which is pretty big internationally."
Jano recently released a teaser video that is already creating a buzz within the Ethiopian community online and elsewhere.
You can watch the video below and join the conversation on Facebook.

–
Watch: The Ethiopian Rock Band Jano – Interview with Producer Bill Laswell (TADIAS)