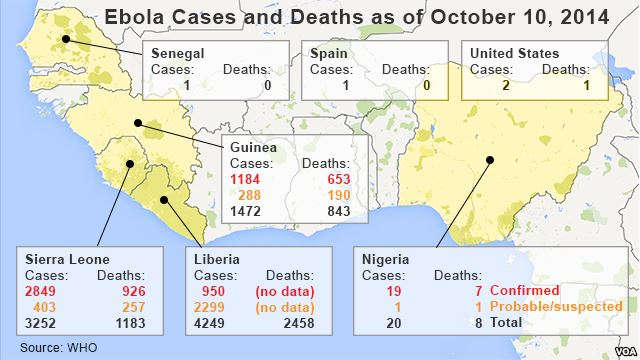 The World Health Organization is to "ramp up" efforts to prevent Ebola spreading beyond the three countries most affected by the deadly virus.
Fifteen African countries are being prioritised, top WHO official Isabelle Nuttall told a Geneva news conference.
They will receive more help in areas including prevention and protection.
But former UN Secretary General Kofi Annan has said he is "bitterly disappointed" with the international community's response.
In an interview with the BBC's Newsnight programme, Mr Annan said richer countries should have moved faster.
"If the crisis had hit some other region it probably would have been handled very differently.
"In fact when you look at the evolution of the crisis, the international community really woke up when the disease got to America and Europe. And yet we should have known that in this interconnected world it was only a matter of time."
Read more at BBC News »
—
Obama Authorizes National Guard Call-Up to Fight Ebola in West Africa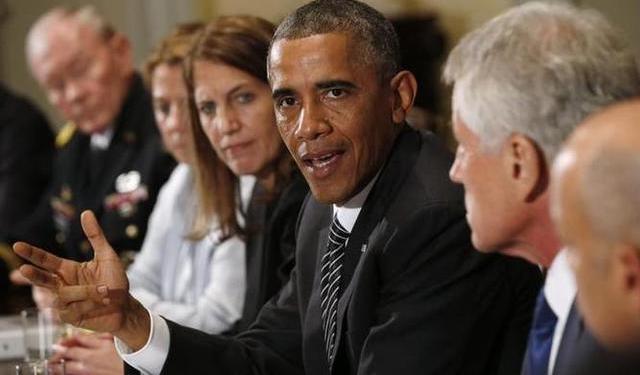 President Barack Obama holds a meeting with federal agencies coordinating the government's Ebola response, on Oct. 15, 2014. (Photo: Kevin Lamarque/Reuters
By Lucy Westcott
Updated: 10/16/14
President Barack Obama authorized a call-up of the National Guard and additional military reservists to active duty on Thursday in case they are needed to address the humanitarian crisis that has resulted from the Ebola outbreak in West Africa.
Obama signed an executive order and also notified congressional officials, The Associated Press reported.
In a letter to Rep. John Boehner, speaker of the House of Representatives, Obama said he is authorizing the secretary of defense and the secretary of homeland security to call up reservists to "augment the active forces in support of Operation United Assistance."
Read more at Newsweek.com »
—
West African Teen Taunted With Chants of 'Ebola' at High School Soccer Game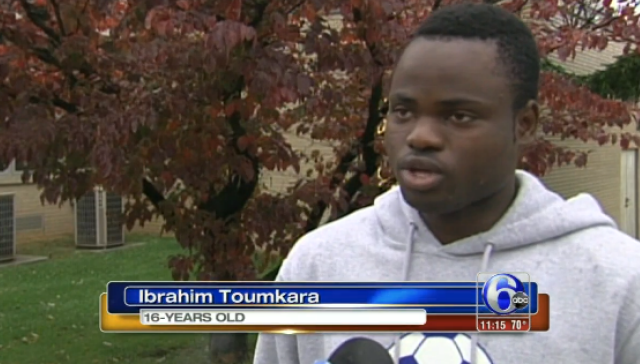 Ibrahim Toumkara claims that his rivals from another Pennsylvania high school started teasing him about the virus, simply because he is from West Africa. (Photo: WPVI)
BY: BREANNA EDWARDS

One Pennsylvania teen, who is originally from Guinea, recently had to endure his high school rival's soccer team chanting "Ebola" at him during a match, WPVI reports.
According to the station, Ibrahim Toumkara, a Nazareth Area High School student and soccer player, got into a fight last week after he heard players from rival Northampton High School taunting him about the deadly virus, which has killed more than 4,000 people across West Africa, including in his home country.
"Being from western Africa and having family in that area, he didn't take too kindly to those remarks and went after one of the players on the Northampton team," the boy's coach, Edward Bachert, explained. Bachert is also Ibrahim's legal guardian, as well as a police chief for Lehigh County.
The 16-year-old moved away from Guinea three years ago, the station notes.
"There were tears coming down his eyes. He was visibly shaken by this, that it got to that level on the field," Bachert added.
After the tasteless incident, both Northampton's head soccer coach and its assistant coach resigned. Some of the student athletes are also expected to face disciplinary action, according to the station.
Video: Did Ebola really cause the stock market drop? (MSNBC)

—
Join the conversation on Twitter and Facebook.