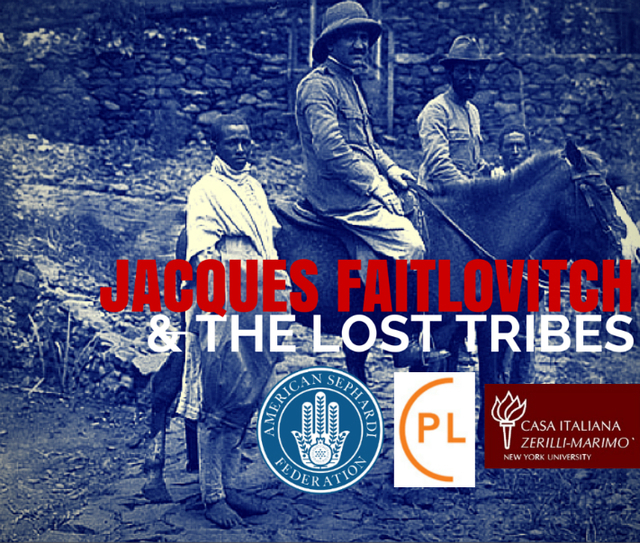 Tadias Magazine
Events News
Press Release
New York – Centro Primo Levi and the American Sephardi Federation with the support of the Cahnman Foundation present Maurice & Sarah Dorès' film on the "extraordinary odyssey" of Jacques Faïtlovitch, a Polish Jew who "discovered" Ethiopian Jewry, in 1904, and thereafter set about re-establishing a connection between their community and the rest of the Jewish world. There will be a post-film discussion led by Professor Emanuela Trevisan Semi of the Ca' Foscari University in Venice.
The screening is being held ahead of the related symposia "Ethiopian Jews Under Fascist Rule" and "Legacies of the Italian Occupation in Ethiopia" at NYU's Casa Italiana Zerilli / Marimò.
Click here for additional information and to RSVP.
—
Related:
Seminar at NYU Explores the Story of Ethiopian Jews Under Fascist Rule
Join the conversation on Twitter and Facebook.