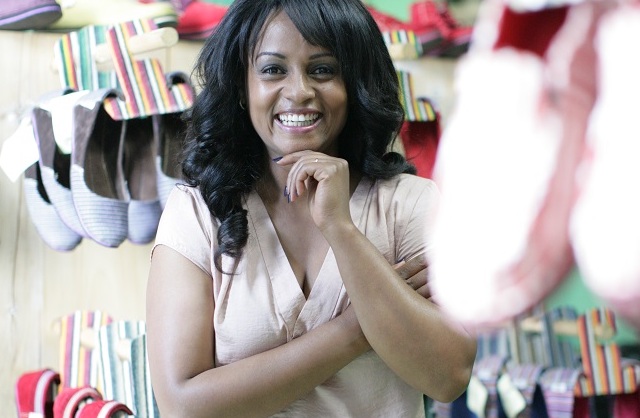 By Farai Gundan

Named one of the 20 Youngest Power Women in Africa in 2011 by FORBES, celebrated Ethiopian entrepreneur, Bethlehem Tilahun Alemu launched her first US offering at the beginning of this month; a flagship store of her eco-friendly shoe brand, SoleRebels, in Silicon Valley, California. The Ethiopian shoe brand's first international retail space is located at Westfield Valley Fair Mall in San Jose, California, an upscale indoor shopping mall in Silicon Valley.
The SoleRebels founder & Chief Executive Officer said in a statement, "I am totally vibed to open our first US soleRebels store in Silicon Valley. We have waited a while to open our first US store because we wanted to find the perfect place to open our first US location." Alemu described her company's new store location in the Bay Area as "a place that epitomized the creativity, innovation, craziness, disruption and the overall WALK NAKED ethos that soleRebels is all about. Silicon Valley is the epicenter of all these things and so it's the perfect place to launch our US retail store business and I imagine there are quite a few folks in and around Silicon Valley who can't wait to be able to 'walk naked.'"
Read more at Forbes.com »
—
Related:
Silicon Valley: Here Come Ethiopia's SoleRebels
People of Our Time Who Are Changing the World
Join the conversation on Twitter and Facebook.