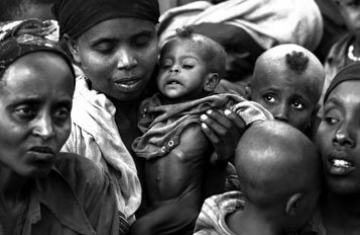 My colleague Marc Cohen, a senior researcher at Oxfam America, reflects on the 25th anniversary since the devastating famine of 1984 in Ethiopia. He was in the country a few months ago: Twenty-five years ago, Michael Buerk's dramatic BBC footage from Korem, in northern Ethiopia, brought a devastating famine to the world's attention. Tens of thousands of people had sought refuge from war and drought in the town. Every 20 minutes, a camp resident died from hunger and related diseases. Buerk called Korem "the closest thing to hell on earth."
Read the story at The Huffington Post.
Video: The 1984 Ethiopian famine (BBC)

–
Related:
The Song Michael Jackson Co-wrote to Benefit Ethiopia.
Watch: