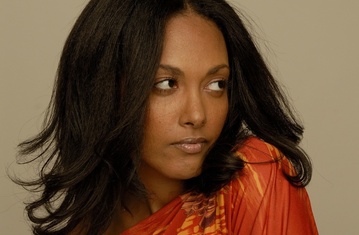 Above: Ethiopia-born Grammy-nominated singer Wayna pays
tribute to Billie Holiday at Blues Alley in Washington, DC. The
artist is also preparing to release a new EP called 'Soul and
The City'. Stay tuned for Tadias' interview with Wayna about
her new extended play.
Watch: Preview performance on FOX News

About Billie Holiday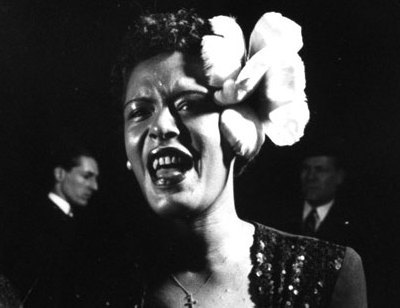 Billie Holiday
Source: PBS
Considered by many to be the greatest jazz vocalist of all time, Billie Holiday lived a tempestuous and difficult life. Her singing expressed an incredible depth of emotion that spoke of hard times and injustice as well as triumph. Though her career was relatively short and often erratic, she left behind a body of work as great as any vocalist before or since.
Born Eleanora Fagan in 1915, Billie Holiday spent much of her young life in Baltimore, Maryland. Raised primarily by her mother, Holiday had only a tenuous connection with her father, who was a jazz guitarist in Fletcher Henderson's band. Living in extreme poverty, Holiday dropped out of school in the fifth grade and found a job running errands in a brothel. When she was twelve, Holiday moved with her mother to Harlem, where she was eventually arrested for prostitution.
Desperate for money, Holiday looked for work as a dancer at a Harlem speakeasy. When there wasn't an opening for a dancer, she auditioned as a singer. Long interested in both jazz and blues, Holiday wowed the owner and found herself singing at the popular Pod and Jerry's Log Cabin. This led to a number of other jobs in Harlem jazz clubs, and by 1933 she had her first major breakthrough. She was only twenty when the well-connected jazz writer and producer John Hammond heard her fill in for a better-known performer. Soon after, he reported that she was the greatest singer he had ever heard. Her bluesy vocal style brought a slow and rough quality to the jazz standards that were often upbeat and light. This combination made for poignant and distinctive renditions of songs that were already standards. By slowing the tone with emotive vocals that reset the timing and rhythm, she added a new dimension to jazz singing. Read more.
Video: Billie Holiday – I'm A Fool To Want You

Billie Holiday:I'm A Fool To Want You – More bloopers are a click away