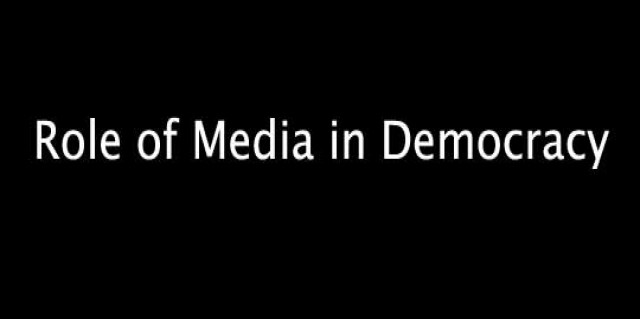 UN.org
By SHEILA S. CORONEL
Since the 17th century, the role of the press as Fourth Estate and as a forum for public discussion and debate has been recognized. Today, despite the mass media's propensity for sleaze, sensationalism and superficiality, the notion of the media as watchdog, as guardian of the public interest, and as a conduit between governors and the governed remains deeply ingrained.
The reality, however, is that the media in new and restored democracy do not always live up to the ideal. They are hobbled by stringent laws, monopolistic ownership, and sometimes, the threat of brute force. State controls are not the only constraints. Serious reporting is difficult to sustain in competitive media markets that put a premium on the shallow and sensational. Moreover, the media are sometimes used as proxies in the battle between rival political groups, in the process sowing divisiveness rather than consensus, hate speech instead of sober debate, and suspicion rather than social trust. In these cases, the media contribute to public cynicism and democratic decay.
Still, in many fledgling democracies, the media have been able to assert their role in buttressing and deepening democracy. Investigative reporting, which in some cases has led to the ouster of presidents and the fall of corrupt governments, has made the media an effective and credible watchdog and boosted its credibility among the public. Investigative reporting has also helped accustom officials to an inquisitive press and helped build a culture of openness and disclosure that has made democratically elected governments more accountable. Training for journalists, manuals that arm reporters with research tools, and awards for investigative reporting have helped create a corps of independent investigative journalists in several new and restored democracies.
Democracy requires the active participation of citizens. Ideally, the media should keep citizens engaged in the business of governance by informing, educating and mobilising the public. In many new democracies, radio has become the medium of choice, as it is less expensive and more accessible. FM and community radio have been effective instruments for promoting grassroots democracy by airing local issues, providing an alternative source of information to official channels, and reflecting ethnic and linguistic diversity. The Internet, too, can play such a role, because of its interactivity, relatively low costs of entry and freedom from state control.
The media can also help build peace and social consensus, without which democracy is threatened. The media can provide warring groups mechanisms for mediation, representation and voice so they can settle their differences peacefully. Unfortunately, the media have sometimes fanned the flames of discord by taking sides, reinforcing prejudices, muddling the facts and peddling half-truths. "Peace journalism," which is being promoted by various NGOs, endeavours to promote reconciliation through careful reportage that gives voice to all sides of a conflict and resists explanation for violence in terms of innate enmities. Training and the establishment of mechanisms whereby journalists from opposite sides of conflict can interact with the other side, including other journalists representing divergent views, have helped propagate peace journalism.
Join the conversation on Twitter and Facebook.