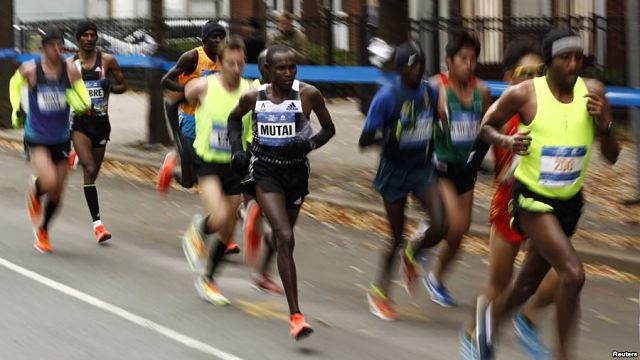 By Bernard Shusman
Last updated on: October 21, 2015
NEW YORK — More than 50,000 runners will make their way to the starting line in the borough of Staten Island on November 1, for the start of the world's most famous annual races – the New York City marathon. The race course runs a total of 42.195 km through all five boroughs of New York City, ending up at the finish line in Central Park.
A Kenyan man has won the past three marathons and for the past two a Kenyan has finished 1st in the women's group. But a group of Ethiopians is training hard, hoping to win back the top prize after five years of Kenyan dominance.
Many Ethiopian runners train in New York City under the auspices of the West Side Runners Club. A vast majority of the club's runners are foreign born and this year there is a large Ethiopian contingent.
Watch: 50,000-Plus Runners Get Set for New York Marathon (VOA Video)

—
Join the conversation on Twitter and Facebook.