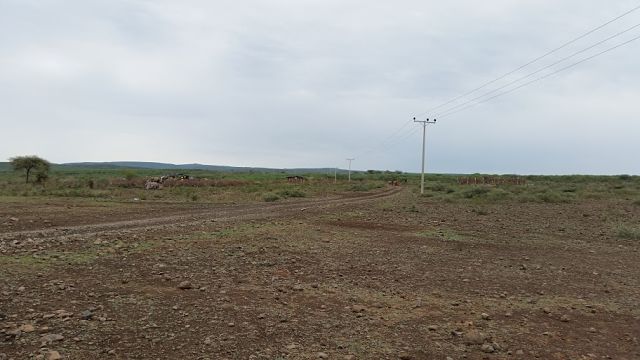 By THE EDITORIAL BOARD
Ethiopia is suffering its worst drought in more than a decade, a condition exacerbated by El Niño, the water-warming phenomenon in the Pacific Ocean that has affected weather patterns and reduced rainfall levels across a large chunk of Africa, hitting Ethiopia particularly hard.
More than 80 percent of Ethiopians depend on agriculture to make a living, but this year their crops have withered. The government says that 8.2 million people are in need of immediate food assistance and that, by next year, 15 million may face starvation if they don't get help. The crisis in Ethiopia could be a harbinger of more weather-related disasters if climate change makes El Niño more frequent.
Read more at NYTimes.com »
—
Related:
Ethiopia, a Nation of Farmers, Strains Under Severe Drought (The New York Times)
Ethiopia's Government Makes International Appeal for Food Aid After Poor Harvests (AP)
Ethiopian drought threatens growth as cattle die, crops fail (Bloomberg)
Drought Hits Millions in Ethiopia (Radio France International)
Sharp rise in hungry Ethiopians needing aid: UN (AFP)
Ethiopia: Need for Food Aid Surges (Reuters)
The Cause of Ethiopia's Recurrent Famine: Is it Drought or Authoritarianism? (The Huffington Post)
Join the conversation on Twitter and Facebook.