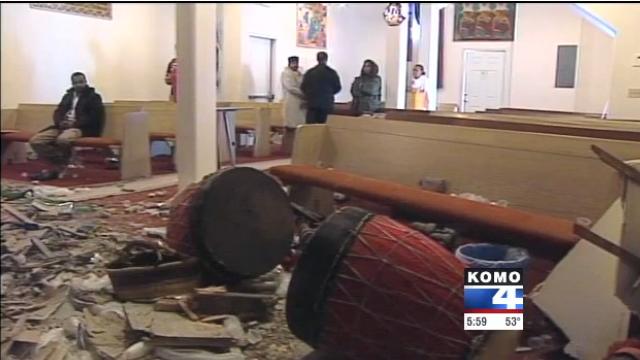 By KOMO Staff
SEATTLE — The search is on for the driver who crashed into a church, then fled the scene.
The crash, which occurred just before 2 a.m., [Tuesday, October 25th] destroyed the stage inside Ethiopian Orthodox Christian Church, and left a large gaping hole on the side of the building.
Firefighters said the driver abandoned his car and ran from the scene in the 2100 block of 14th Ave. S. before police arrived.
A description of the sought driver was not available.
Watch: