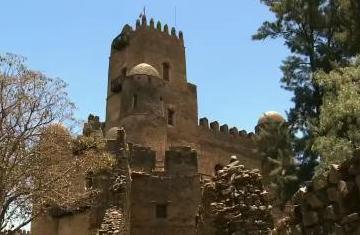 Above: A quarter century after the 1984 famine, Ethiopia's
image is still defined by poverty.
Worldfocus
October 26, 2009
Twenty-five years after famine devastated Ethiopia, poverty still mars the country's image. Worldfocus correspondent Martin Seemungal explores another side of Ethiopia. He reports on Ethiopia's people, religion, and beauty and explores the relics that dot the landscape in the northern part of the country.

In birthplace of coffee, Ethiopian farmers plant other crops

Old ways endure in remote rural village in northern Ethiopia