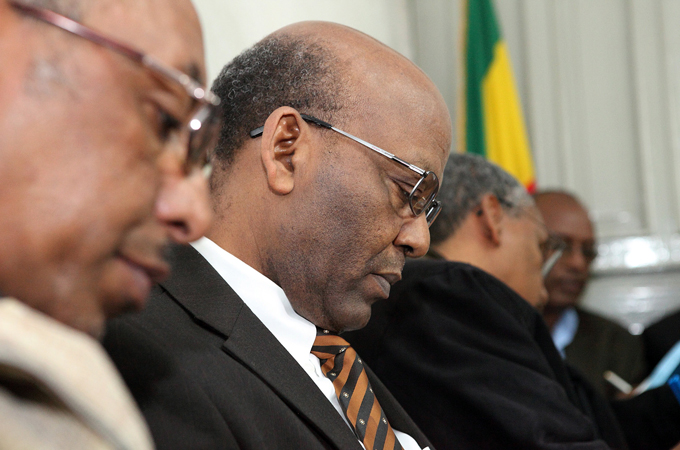 Addis Ababa — A leading Ethiopian opposition party said in a report Thursday that scores of its members and supporters had been killed, abused or jailed over the past two years.
"The report has information on human rights violations on members of UDJ, on supporters and other political party members and leaders… in different parts of Ethiopia," said Unity for Democratic Justice (UDJ) leader Negasso Gidada.
Negasso said seven party supporters had been killed in southern Ethiopia and around 150 supporters had faced intimidation, arrest without charge, abuse, abduction and confiscation of property by police and security forces across Ethiopia.
The Ethiopian government said it had not seen a copy of the report, but accused the party of routinely coming up with "concoctions and spurious accusations", Information Minister Redwan Hussein told AFP.
Read more at AFP.
—
Related:
Ethiopian opposition says members beaten, illegally detained (Reuters)
Ethiopian opposition claims rampant abuse (Al Jazeera)
Join the conversation on Twitter and Facebook.