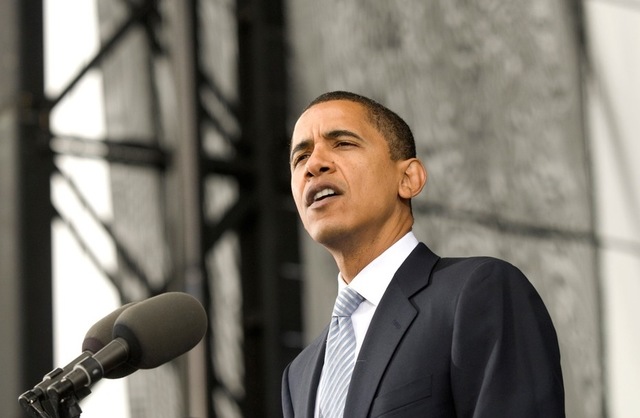 Tadias Magazine
Editorial
Published: Sunday, November 4th, 2012
New York (TADIAS) – As Ethiopian Americans prepare to cast their ballots in the 2012 presidential election on Tuesday, regardless of the choice of candidate, we urge our readers who have not voted early to vote on November 6th and to exercise their citizenship right to participate in the democratic process.
Four years ago when we backed Barack Obama for President, we were motivated not only by the historic nature of the 2008 election, but also by the enthusiastic, grassroots activism that his candidacy had generated in our community. Although we cannot agree with every decision that the Obama administration has made in the last four years, both domestic and foreign, there can be no doubt that the Ethiopian Diaspora's contribution to the American tapestry has received more national attention in the same period than at any previous time in history, both through appointments to key administration positions as well as honoring innovators and high achieving professionals.
President Obama could do better to articulate and encourage the culture of free press, government transparency and accountability in Ethiopia and elsewhere in Africa. However, it is ultimately our responsibility as citizens to make our voices heard. Regardless of who wins this election, we hope that political activists in our community tone down the non-constructive criticism that prevents all of us from responsibly engaging in the democratic system.
Broadly speaking President Obama's accomplishments have been impressive, including the passage of the most sweeping health care reforms since 1965, preventing another "Great Depression" and saving the American automobile industry from demise. The economy that was on a doomsday downward spiral when he took office in 2009 has rebounded to a positive territory with the latest jobs report showing "persistent economic growth."
Most importantly we believe President Obama has remained true to the spirit of his historic 2008 campaign to be a leader of the people, by the people for the people. It goes without saying that President Obama has earned our vote. We urge Ethiopian Americans to support his re-election!
—-
Video: Watch President Obama makes his Case in Ohio

Visit NBCNews.com for breaking news, world news, and news about the economy
—
Update:
President Obama Wins Second Term
—
Join the conversation on Twitter and Facebook.