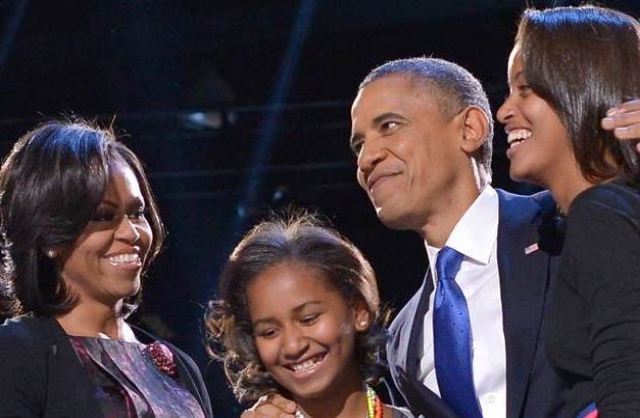 Tadias Magazine
By Tadias Staff
Updated: Thursday, November 8, 2012
New York (TADIAS) – Barack Obama, the 44th President of the United States and the first African American to hold the office, has been re-elected for a second term.
Mr. Obama defeated his Republican challenger, former Massachusetts Governor Mitt Romney, after a long, hard-fought and one of the most expensive presidential campaigns in American history.
President Obama secured victory in the swing states of Ohio, Virginia, Wisconsin, Colorado, Iowa and New Hampshire that put him over the top in the final electoral vote count.
Television networks declared the election in the president's favor shortly after polls closed in all 50 states late Tuesday night on November 6th.
Governor Mitt Romney called to congratulate Mr. Obama on his re-election before addressing supporters gathered at his campaign headquarters in Boston. "I wish all of them well, but particularly the president, the first lady and their daughters," Governor Romney said in brief remarks. "This is a time of great challenges for America, and I pray that the president will be successful in guiding our nation."
President Obama delivered his acceptance speech in his hometown of Chicago. "Tonight in this election, you, the American people, reminded us that while our road has been hard, while our journey has been long, we have picked ourselves up, we have fought our way back," the president told a waiting country in the wee hours of early Wednesday morning. "We know in our hearts that for the United States of America, the best is yet to come."
—
Related:
What Does the Re-Election of Obama Mean for U.S.-Ethiopia Relations?
Watch: Obama's Triumphant Return to Washington (NBC News)

Visit NBCNews.com for breaking news, world news, and news about the economy
WATCH: Excerpts from Obama's Victory Speech (NBC News)

Visit NBCNews.com for breaking news, world news, and news about the economy
—
Join the conversation on Twitter and Facebook.